AICHI / TOCHIGI / SAKE
NAGOYA FOOD IDEAL RUGBY-FRIENDLY FARE
Sponsored by Aichi Prefecture
Ask Nagoya residents about the pride of their city, and you'll likely hear something along the lines of the following from university student Kei Takahashi, "Nagoya Castle and Nagoya meshi," said Takahashi as he waited for a bus after a night out in the Fushimi district of Nagoya, the capital of Aichi Prefecture. "But not necessarily in that order."

Nagoya meshi is a name for the historic city's distinct food culture, which is a prominent feature of lively Fushimi's plethora of eateries and bars.

Nagoya — like Aichi in general — is renowned as being something of a gastronomic anomaly, eschewing the soy sauce and other conventional food seasonings of rivals such as Tokyo and Osaka in favor of fermented ingredients, most prominently miso, and other fare with tantalizingly bold flavors, all sublimely matched with a glass of something cold.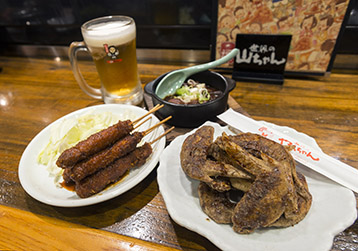 Almost the entire gamut of Nagoya's delights can be sampled at Sekai no Yamachan, which is best known for its uber-peppery fried chicken wings. Modestly named maboroshi no tebasaki or "legendary chicken wings," they first hit the scene when the founder, who is known as Yamachan, opened a 13-seat eatery in 1981 — a far cry from the 36 outlets in Aichi today.
The Fushimi branch offers seating for 138 diners and its menu includes mouthwatering miso tonkatsu and miso kushikatsu, both variations on pork cutlets (the latter on skewers) doused in a dense, pungent red miso called hatcho miso, which has been produced in Aichi for over 600 years. Meanwhile, doteni is a sizzling combination of pork offal, daikon and red miso that can be found on pretty much all izakaya (Japanese pub) menus in Nagoya.

A short walk away is the unique Negiya Heikichi, whose key ingredient is alliums – from charcoal-grilled naganegi (Japanese leek) to succulent onion tempura. The friendly izakaya also offers a naganegi shabu-shabu (hot pot dish) and miso-based nabe hotpots, including goei nabe, featuring five types of allium, and the delectably spicy jigoku nabe (hell's hotpot).

The wide use of Japanese signage can make finding somewhere to dine a challenge, though a new English-language map aims to bridge that gap by pointing overseas visitors to Fushimi's best eateries and watering holes.

Aichi is one of the 12 venues for the 2019 Rugby World Cup, which will be held throughout Japan between Sept. 20 and Nov. 2. On match day and the preceding night city guides will be on hand around the Fushimi entertainment area, which is close to many of the city's hotels and easily accessible to and from the stadium by train.

The map shows two of Fushimi's most accommodating and lively bars, both of which will be showing live broadcasts of all world cup games.

Shooters Sports Bar and Grill is run by a team of English-speaking staff and offers authentic Western food, craft ales and 18 flat-screen monitors. Hub, meanwhile, advertises itself as a British pub, offering a variety of drinks — including draft ales — and food, from British staples such as fish and chips and roast beef to international standards, including pizza and nachos.


For more information about Aichi tourist attractions, visit https://www.aichi-now.jp/en/omotenashi .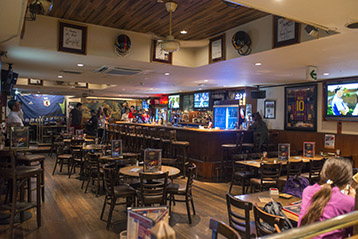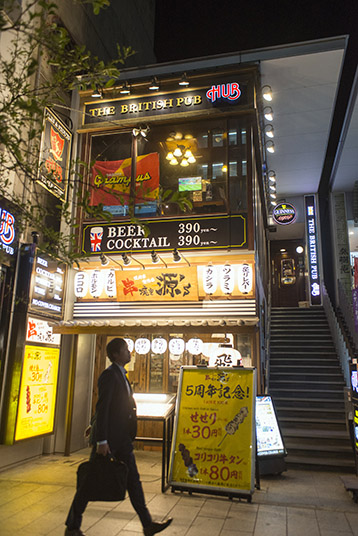 ---
AGE-OLD SIGHTS OFFER GLIMPSES OF THE PAST
Sponsored by Tochigi Prefecture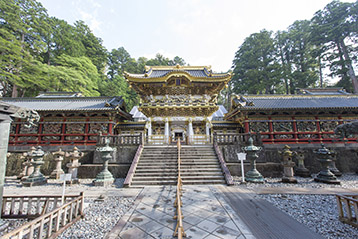 Among the numerous attractions in Tochigi Prefecture, Nikko Toshogu shrine (www.toshogu.jp/english) is surely at the top of the list. Built in 1617 to enshrine the first Tokugawa Shogun, Ieyasu, as a demigod, the glamor of this UNESCO World Heritage site was fully revived in 2017 with the completion of a massive restoration. Nearby, visitors can also time travel to the Edo Era by hiking the 37-kilometer Nikko Suginamiki Kaido, a path lined with soaring cedar trees that were planted in 1625.

Up in the Oku-Nikko mountain area, the shimmering blue of Lake Chuzenji, surrounded by the breathtakingly beautiful red and gold autumn leaves, is joined by the hidden water flow of the dynamic Kegon Falls.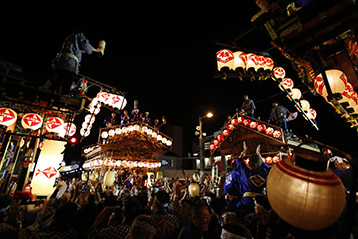 Another delight in the region is the Kanuma Autumn Festival (https://visitkanuma.jp), which is included on the UNESCO Intangible Cultural Heritage list. Jostling down the town streets for two days in October are 27 elaborately hand-carved wooden floats, many of which are centuries old.

Among the scatter of hot spring resorts, especially notable are Kinugawa, Nasu and Shiobara, all renowned for their fine effects in attractive settings. For gourmets, tender and tasty Tochigi Wagyu Beef awaits, while huge juicy strawberries are a springtime treat. In the city of Utsunomiya, various night spots offer spectacular flair bartending shows by Japan's top mixologists. For those looking for something to take home, Mashiko pottery pieces are ideal souvenirs. For further information on Tochigi, visit the following website: https://travel.tochigiji.or.jp .
---
KAMPAI WITH SAKE TO WIN A TRIP TO JAPAN
Sponsored by JTB Corp.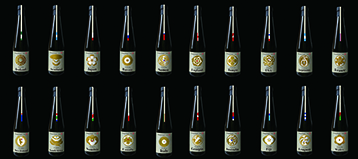 Celebrating the international rugby matches, a social media campaign featuring Japanese sake is now being held. Called "Kampai Rugby x Sake," people can enter this exciting campaign by posting some great scenes of raising a cup of sake for a kampai (toast) on a social networking service. The kampai could be before, during or after the rugby matches, whether in or outside Japan, and with or without yourself in the shots. The five people who earn the largest number of likes will each win a pair of free round-trip tickets to Japan. For further information on this campaign, visit the website at www.kampai2020.com .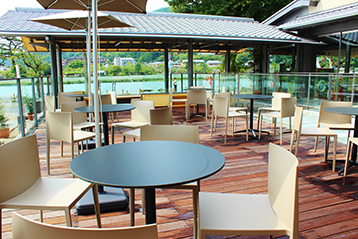 Another sake-related event held during the rugby games is a pop-up sake bar, which will be open until Oct. 5 on the first floor of Restaurant Arashiyama, in front of the Katsura River, in Kyoto. At the bar, around 10 leading sake breweries will allow visitors to taste the finest daiginjō (highest grade sake) and sparkling sake. Visitors can have the rare opportunity of enjoying fine sake from many breweries while viewing the Katsura River in an airy, sunny setting. Also available at the venue will be limited versions of original sparkling sake bearing specially designed labels representing the 20 competing teams. For further information on this bar event in Arashiyama, visit the website at www.kampai2020.com/popup/ .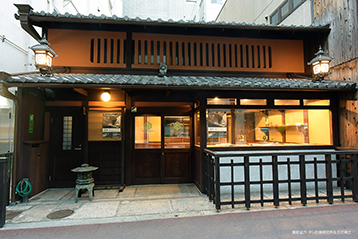 In another sake promotion, the same original sparkling sake will be on sale until Nov. 3 at Zen Karasuma Kyoto, a 150-year-old structure, which makes visitors feel as if they had time traveled. Visit the website www.kampai2020.com/popup/ for further information.
The events mentioned in this content are part of projects to promote export of sake and other rice products, in which JTB Corp. supports the Ministry of Agriculture, Forestry and Fisheries.