SAITAMA TOURISM
NATURE-RICH TOWNSCAPES FILLED WITH CHARM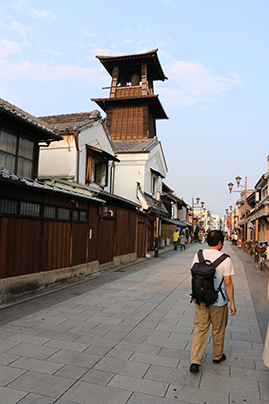 Despite its proximity to Tokyo, Saitama Prefecture historically has been a bit off the tourist radar. However, the ongoing tourist boom is driving more people to discover the stunning array of options to the north of the metropolis.

Kawagoe is a major draw. Easy access from Tokyo makes it perfect for a day trip. People flock to the city affectionately called Koedo, or Little Edo, for a taste of old Japan — both literally and figuratively.

The area is famous for its traditional townscape and nostalgic charm. The old warehouse shops lining Ichibangai Street are a magnet for visitors and offer a postcard-like backdrop. Toki no Kane, a bell tower originally built nearly 400 years ago, still rings four times daily.

Visitors can embrace traditional fashion and blend into the scenery with a kimono or yukata (lightweight summer kimono). Gofuku Kanda rents and sells both, some using the renowned Kawagoe Tozan fabric. Once suitably outfitted, tourists can indulge in a local treat.
---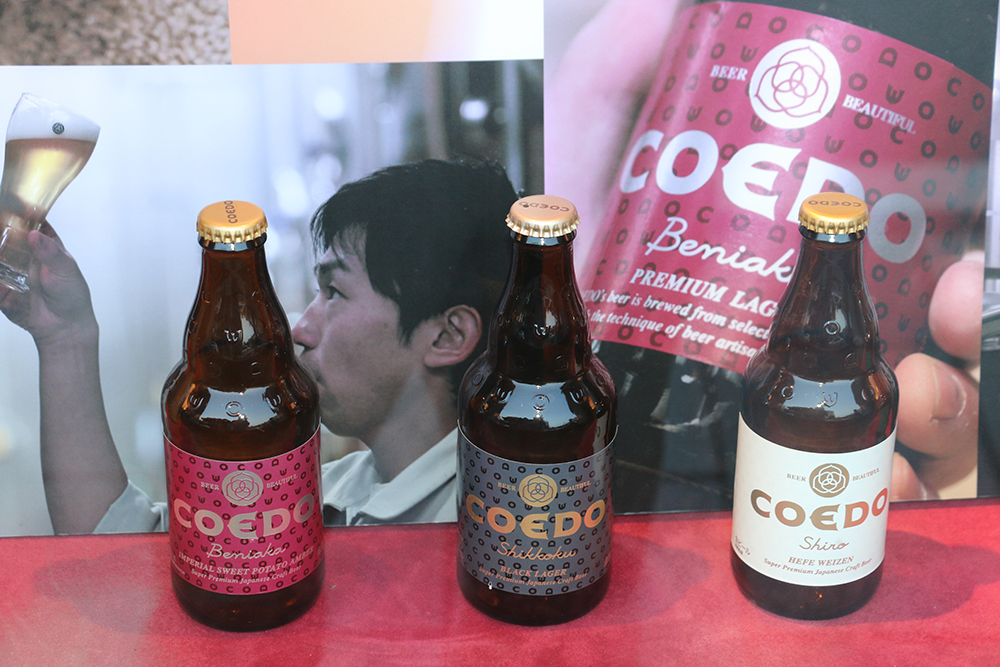 Kawagoe is known for sweet potato snacks, including daigaku imo candied sweet potatoes, sliced sweet potatoes in steamed buns with sweet red bean paste, bite-size bits of sweet-potato cheesecake and more.

These snacks can be washed down with a local Coedo brew. The brewery produces a number of inviting beers, even a dry and fruity sweet potato craft beer.
---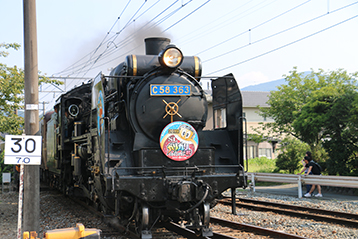 More fun awaits further in the heart of Saitama. Passing through the area on weekends or holidays, it's all aboard for a retro adventure rolling through the bucolic countryside on a steam-powered locomotive. The Paleo Express travels between Kumagaya and Mitsumineguchi stations on the Chichibu Railway Line.
---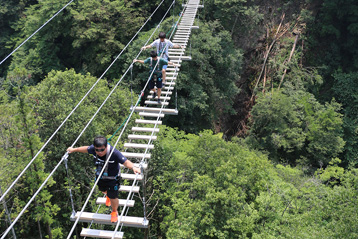 At Mitsumineguchi Station, people can opt to defy gravity at the Chichibu Geo Gravity Park. Visitors can also enjoy Chichibu nature from on high with an adrenaline rush by zip lining across the Arakawa river and making the return trip on what is billed as "Japan's scariest bridge."

Alternatively, people can disembark at Nagatoro Station to get a closer look at the river scenery. River boating on the Nagatoro Line Kudari is a popular way to do this. An additional site worth checking is Mother Nature's handiwork in the Iwadatami rock formation that stretches along the river.
---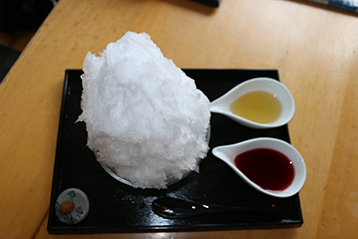 Foodies can also rejoice. The Asami Reizo natural shaved ice shop is about a five-minute stroll from the station. More than a century old, the company is one of the few in Japan that still makes natural ice — painstakingly sawing ice blocks in the winter from frozen pools fed by a local stream. With ice sales shrinking, the firm pivoted and embraced shaved ice and has developed quite a following.
---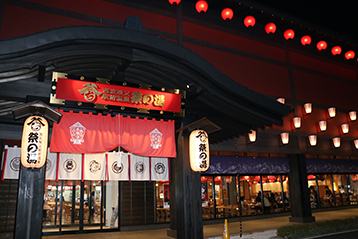 The mountains of Chichibu to the west are a great place to end a Saitama adventure, possibly on a festive note. It's said that Chichibu has more than 300 annual festivals or matsuri.

The Chichibu Yomatsuri (Chichibu Night Festival) is the area's most famous event — and one of Japan's top three float festivals. The spectacle unfolds in fantastic fashion on Dec. 3, with crowds braving the cold for fun, including dazzling fireworks.

The festival centers around Chichibu Shrine. With an atmosphere that speaks to its ancient history, the shrine and its intricate carvings merit a daytime visit.

If a Chichibu visit doesn't coincide with a festival, people are invited to the Chichibu Matsuri Kaikan museum to see floats on display and videos detailing regional festivals.

Alternatively, the Matsuri no Yu is a recent festival-themed site linked to Seibu-Chichibu Station. Visitors can spend 15 minutes or an entire day, losing themselves in souvenir shopping, feasting on local foods and taking a dip in the hot spring.
---
EVENT VENUE PROVIDES TREATS, ATTRACTIONS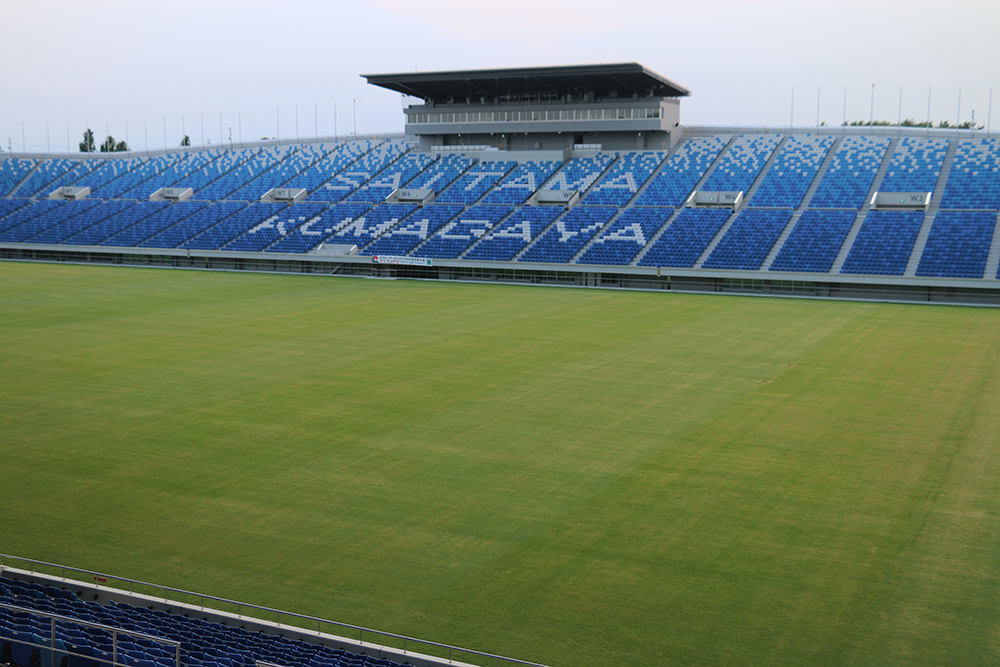 Kumagaya is hot in multiple senses of the word. The biggest city in the north of Saitama Prefecture, Kumagaya is frequently in the news for scorching summer temperatures. More recently, it has been making headlines as a Rugby World Cup venue.

The city is gearing up for the event in a big way, as Kumagaya Rugby Stadium is one of the nearest venues to Tokyo. Signs promoting the event dot the city, which is clearly in the throes of rugby fever.

Locals hope that the influx of fans and visitors will use the event as an excuse to see more of what the area has to offer.

People lucky enough to land a ticket to a match will be in for a treat at the Kumagaya Rugby Stadium, which was rebuilt at a cost of more than ¥10 billion and completed in August 2018. The gleaming rugby-dedicated venue is nestled in a sprawling sports park and has been outfitted with additional temporary seating so that 25,600 spectators can watch matches.
---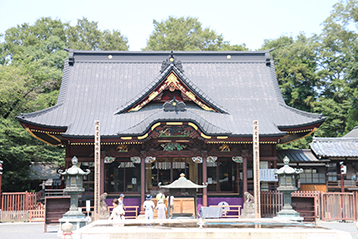 A nearby, yet far more ancient, attraction is Menuma Shodenzan Temple, a designated National Treasure about a 25-minute bus ride from Kumagaya Station. Visitors can pass through the massive Kiso Gate and two other temple gates to arrive at the tranquil temple grounds. The temple itself is around 840 years old, but the elaborate carvings within the inner hall date back about 240 years. Their stunning colors truly pop after a multimillion dollar restoration project completed in 2010.
---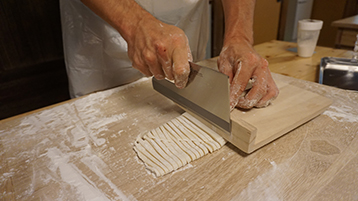 Culturally satiated, people can turn their eyes to food. One way locals beat the heat is with yukikuma fluffy shaved ice. A few minutes from the temple, the Nishidaen tea shop has been pleasing palates with green tea yukikuma for close to a decade. There are 31 official shops that serve the cool treat, each offering unique syrups and flavors.

For those that are still hungry, Alternatives exist. Kumagaya is akin to the breadbasket or "udon (thick wheat noodles) basket" of Saitama Prefecture, as one of the top producers of udon in Japan.

Local noodle aficionados say the prefecture has more than 25 varieties and people are likely to notice that udon verges on ubiquitous. At Kumagaya Yorimichiya, people can even take part in the entertaining experience of making udon themselves — mixing flour and water, kneading, stomping and cutting — before eating the results.
---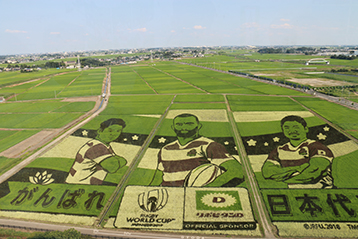 Next to Kumagaya is the city of Gyoda, where some other timely and stunning "grain-based fun" can be had. Initially to publicize a Saitama strain of rice, the city has worked with local rice farmers to produce rice-field art for over a decade. For the full effect, visitors to Kodai Hasu no Sato can ascend a 50-meter tower to view the artwork. This year, a massive homage to rugby is on display. These agricultural artworks in the past have been recognized by Guinness World Records as the world's largest rice field mosaic.
---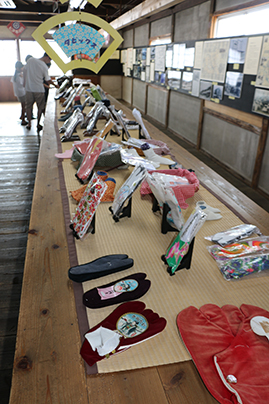 Gyoda is also home to more old-school culture as well. Oshi Castle's rebuilt yagura (keep) is one of the few areas in Kanto where people can see ancient castle architecture. It sits next to the Gyoda City Local History Museum.

At the Tabi to Kurashi Museum in Gyoda, people can learn all about tabi (traditional split-toed socks) and the city's connection to the socks. The city was once home to 200 companies that sold 85 million pairs annually, a stunning 80 percent of the domestic market. Today, around 20 companies each year sell just 1.41 million tabi, accounting for about 35 percent of the market.
---
AGE-OLD CRAFTS, LANDMARKS TO BE DISCOVERED
As Tokyo's northern neighbor, Saitama Prefecture is home to a number of amazing and often overlooked gems that await discovery. This month, hordes of passionate fans will be descending on Japan for the Rugby World Cup. Many of them will be making the trek to the city of Kumagaya in the prefecture to enjoy several matches at a gleaming new stadium.

On the way to the rugby venue and perhaps most approachable from Tokyo is the city of Saitama, created by merging the former cities of Omiya, Iwatsuki, Urawa and Yono.
---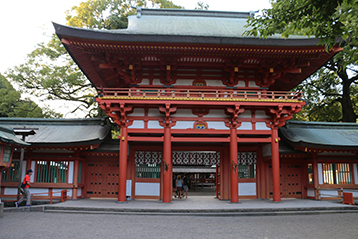 To kick off the Saitama adventure or decompress at the end, people are invited to visit Hikawa Shrine. The stillness of the shrine and surrounding park stand in stark contrast to the bustling Omiya area. Omiya, literally "great shrine," traces its name back to this shrine. Hikawa Shrine is almost 2,500 years old and can be accessed from Omiya Station — about 25 minutes by shinkansen from Tokyo Station — but shrine priest Tanenari Endo recommends quietly walking the 2-kilometer path to the shrine from nearby Saitama-Shintoshin Station.
---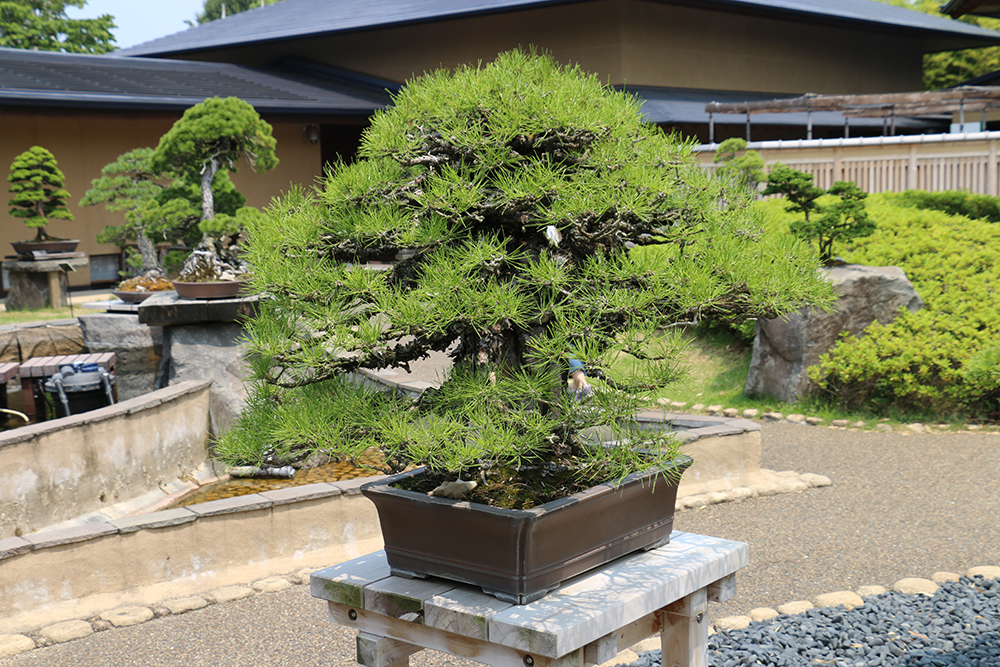 Just down the road is the Omiya Bonsai Art Museum, which opened in 2010. The facility and adjacent Bonsai Village are hallowed grounds to bonsai enthusiasts. The museum regularly rotates exhibits and includes many famous trees, including a 1,000-year-old specimen. The six bonsai gardens around the museum are also open to visitors.
---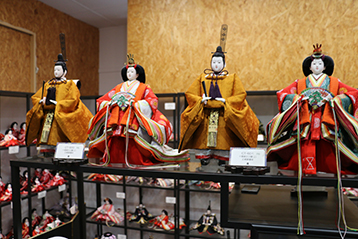 Slightly to the north in Iwatsuki Ward awaits another uniquely Japanese experience. Roughly 70 percent of Japanese ningyō or ornamental dolls are crafted there. Master craftspeople are quick to point out that ningyō are much more than toys. They have a rich and illustrious history stretching back more than four centuries.

There are mainly two types of ningyō made in Iwatsuki with both recognized as traditional crafts by the national government, explained Iwatsuki Doll Cooperative Association Director Hisao Arai.

The doll industry thrived near the burgeoning ancient capital of Edo, making ornamental dolls arranged on a platform to pray for the health and happiness of young girls and boys. Arai said the number of ningyō makers in the area has plummeted from around 300 to 60 with Japan's shrinking population and there are a number of shops near Iwatsuki Station.
---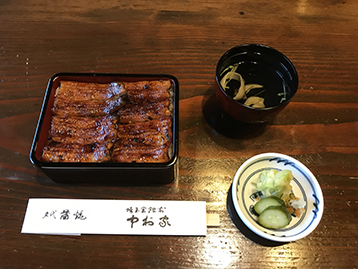 If doll shopping and bonsai adventures leave visitors peckish, they should keep an eye out for an unagi (eel) restaurant. Eel restaurants dot the river-rich landscape of Saitama. The Urawa area alone boasts 50 unagi restaurants, down about two-thirds from the peak, according to Nakamuraya eel shop owner Yoshiharu Omori. Decreasing stocks have put eels on the endangered list and pressure on the industry.
---
For those who can wait, traditional fare of a different sort can be had further afield in the city of Fukaya to the north, bordering Gunma Prefecture.

The area is famous for nibōtō noodles. Popular among local residents for over a century, these flat noodles akin to udon (thick wheat noodles) are typically served in a broth with vegetables, including carrots, potatoes and Fukaya's famous green onions.

Visitors can easily spend half a day in the area due to its many attractions.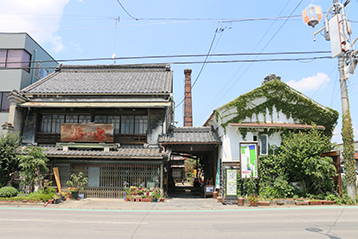 A landmark brick smokestack towering above the skyline signals the arrival at Fukaya Cinema. A cinema and much more spearheaded by the nonprofit Fukaya Cinema head Kenji Takeishi, this was formerly Nanatsu Ume Shuzo brewery. Sake was brewed here for nearly 300 years until it closed and was repurposed as a cinema in 2010.

The traditional charm of the brewery is being reinvented as a new kind of cultural hub. The facility is home to an eclectic and cozy collection of 14 shops, including a bookstore, community radio station, coffee shop, bar and decorative roof tile maker, all of which welcome visitors with open arms.