CRAFTS Ⅱ
LUXURY GOODS WITH TRADITIONAL FLAIR
Japanese traditional arts are increasingly gaining popularity. Recent surges in inbound tourist numbers and a governmental push promoting traditional arts overseas are contributing factors. Local craftsmanship refined over the centuries by generations of diligent artists is also respected internationally.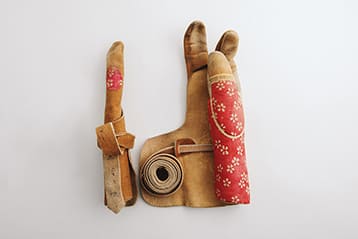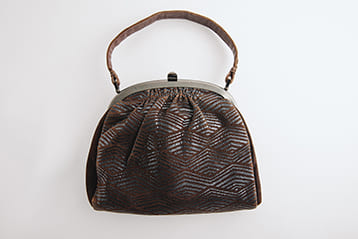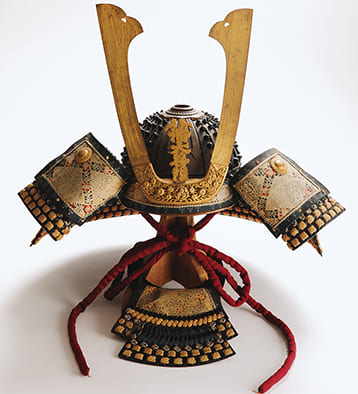 One of Japan's distinguished traditional arts is the use of deerskin, which is soft, light, flexible and sturdy. Deerskin crafts that use a decorative printing and embossing technique called inden are currently experiencing a boom in popularity due to their striking and authentic patterns. Such crafts include coin purses, pencil cases, handbags and similar accessories.
The Japanese have been using deerskin to decorate kimonos, samurai armor and other goods since ancient times.
Deerskin is believed to have been used since the Jomon Period (10,000 to 200 B.C.) as vessels and other deerskin goods were unearthed from ruins dating back to this era.
The Inden Museum, located in Yamanashi Prefecture, exhibits various deerskin products from past to present. According to "Nihon Shoki" ("The Chronicle of Japan"), a history book completed in 720, craftsmen skilled in using animal skins arrived from the Korean Peninsula around the fourth century. Exchanges began with Japanese in turn visiting the peninsula to bring more skilled artisans to Japan in the fifth century.
This exchange with the Korean Peninsula contributed to the development of deerskin processing techniques. Crafts using deerskin featuring Japanese traditional patterns became associated with sword sheaths, armor, clothing and accessories for aristocrats, landlords and other people of power.
Deerskin, which is soft, light and easy to process, was also used to make balls for kemari, a soccer-like sport that was at first played by nobility before gaining popularity with the masses.
Demand for deerskin used to decorate sword sheaths and armor surged during the samurai period, that is, roughly from the 14th to 16th centuries. Samurai warriors fought many wars during this chaotic time. Amid an improvement of inden dyeing and printing techniques, complicated traditional patterns became popular as samurai began to enjoy "fashion."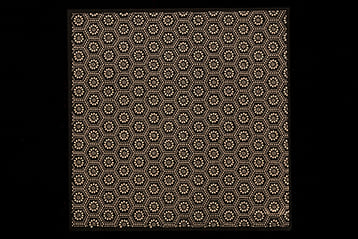 The patterns included dragonflies, shōbu (Japanese iris), small cherry blossoms, plum blossoms, other flowers and turtle shells. These patterns often symbolize good luck and have other positive meanings.
From the Edo Period (1603 to 1868), inden products developed even further and gradually became used in daily items by regular people.
Inden-Ya Co., a company founded by Uehara Yuhichi which effectively dominates the present market of inden products, emerged during the Sengoku or Warring States period (1454 to 1573) because of increased business demand for inden products.
Inden is often referred to as Koshu inden because the technique was mainly developed and is currently preserved by technicians in the Koshu area, Yamanashi Prefecture.
Koshu inden is designated a type of dentōteki kōgeihin (government-designated Traditional Crafts of Japan).
Today, Inden-Ya is the major contributor to inden's development. The firm preserves traditional techniques, yet innovates so that modern taste is reflected at the same time. Inden-Ya currently makes fashionable goods with a mixture of traditional and modern touches. It sometimes collaborates with global luxury brands such as Tiffany and Gucci.
Founder Uehara passed on inden techniques to only one of his children, who had to then adopt his exact name in becoming the president; this tradition has continued on to the current Uehara Yuhichi XIII.
Craftsmen dye the naturally creamy white deerskin black, indigo, brown, dark red and wine red. Inden uses three main decorative methods to dye: urushi tsuke (applying urushi, a natural lacquer), fusube (smoke patterning) and sarasa (calico).
The fusube technique, which uses smoke from burning straw to dye the deerskin, dates back to the Nara Period (710 to 794).
Inden-Ya and other deerskin artisans are expected to further refine their craftsmanship to preserve Japanese authentic techniques. Inden items are showcased at trade fairs in New York and other major cities abroad.