TOKYO ACTIVITIES
A METROPOLIS TURNED NEON PLAYGROUND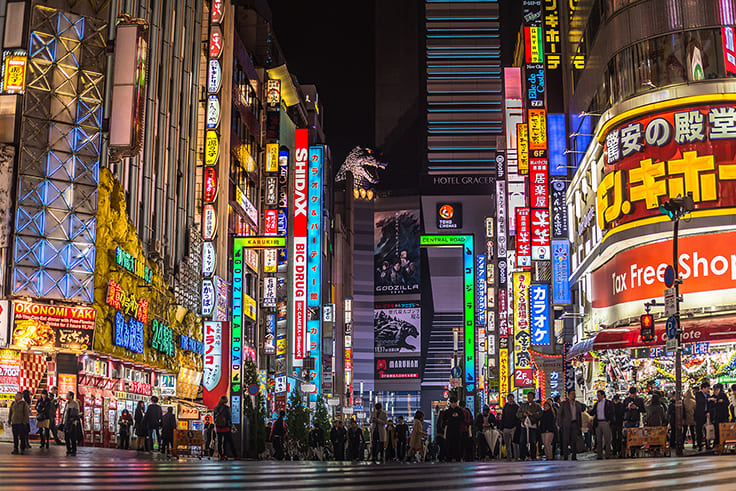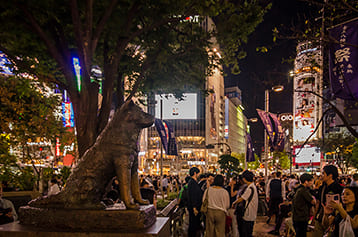 As far as cities go, Tokyo is quite the character.
As a metropolis that fans out into a tangle of mountains to the west and the city's bay in the east, it's attracted its fair share of everyday folk over the centuries, as well as the odd warlord or emperor who nudged it down the path toward becoming the labyrinthine marvel it is today.
It was in 1603 when the city's fate as a seat of power was all but etched into the country's history when Tokugawa Ieyasu tumbled the nation into a new age and chose to rule from what was then known as Edo.
Nearly three centuries later, Emperor Meiji's move from Kyoto cemented it. The move effectively brought together the country's two most powerful entities, the imperial family and the government, in a place that seems to be in constant pursuit of grasping futures on the cusp of existence.
Tokyo of today is a conundrum. It melds together lifestyles, time periods and sometimes, realities. Walking down a main road reveals the home of a god — a small, but vibrant torii gate and an even smaller shrine — standing in the shadow of a building encased in glass. Mom-and-pop vegetable stands endure as bastions of small-town charm while herds of sports cars roar past; although, who's to say the owners don't have one of their own?
Come nightfall, the city blossoms into a neon playground of commerce and mirth that rivals the stars — a far cry from the pastoral fields and dwellings of long ago.
In Tokyo, it's not a question of if something exists, it's deciding how committed one is to finding it. Enticingly diverse shopping, cafes upon cafes and a surprising amount of nature make it oh so easy to give in to distraction, but sometimes a little guidance is nice.
Here, we have compiled nine experiences courtesy of Voyagin Inc., a subsidiary of Rakuten Inc., that range from deliciously laid-back slices of everyday life to the fantastically outlandish.
Be it a journey for one or a family affair, Voyagin has a wealth of outings, classes and more on its Tokyo page (https://www.govoyagin.com/ja/pages/tokyo-guide) that are sure to pique the interests of any traveler. After all, the city may be many things, but it's never boring.
Photos are provided by Voyagin Inc.
---
'Mangekyo: Rhythm of Tribe'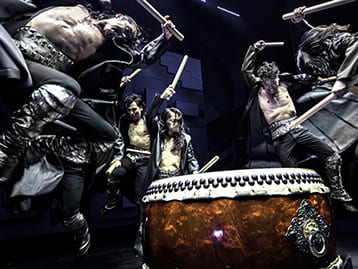 Onstage, past and future are one and the same in "Mangekyo: Rhythm of Tribe" at Yurakucho's Alternative Theatre.
This show is a dynamic and impressive adaptation of timeless culture for the modern age that melds the soul-stirring thunder of Japanese taiko drums and other traditional instruments with teamLab's world-renowned projection mapping technology.
In this powerful collaboration, audiences can expect a narrative expertly interwoven with physicality, artistry and a bit of humor courtesy of the acclaimed Drum Tao, whose members undergo rigorous training.
Drum Tao has performed in 24 countries for around 7 million people (and counting) since it was founded in 1993.
Karaoke with a live band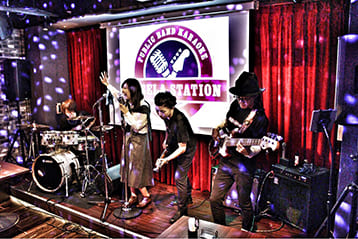 Cast aside all semblance of pride for this one, or sidestep the mic and start filming some memories — blackmail, in the eyes of others — sure to have friends and family reminiscing fondly (or screeching for those videos to be deleted) for years to come.
Karaoke chains and setups may be commonplace in Japan, but few present the chance to rock out with a live band with a catalogue of options spanning around 280,000 songs; these include tunes in Chinese, English, Korean, Portuguese and Tagalog.
This experience in Shibuya comes with unlimited drinks (nonalcoholic and alcoholic) for those who need a bit of liquid courage. Salad, a platter of fried goodness and pasta are also served.
Sightseeing night cruise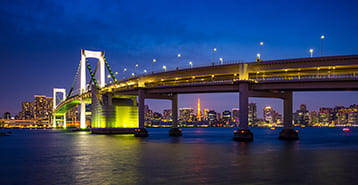 A view from a nearly empty train car by day is hard to beat, but an evening spent zipping along Tokyo's waterways on a private boat has a magic of its own that few ever get to experience.
Two boats, Annie and Qwest, are available to ferry up to 12 guests each around eastern Tokyo. The tour boards in Shibaura and winds through its canal along with the Sumida and Nihonbashi rivers.
Tokyo Tower, Rainbow Bridge and the Olympic village are just several landmarks from different points in Tokyo's ever-unfolding history that guests will see from the water.
Advance dinner orders are available while alcoholic and nonalcoholic drinks are offered during the cruise.
Stand-up comedy and tour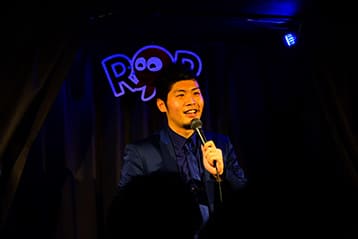 Those looking for a quirky way to get to know the city's vibrant nightlife scene with more than a few laughs to color the evening should seek out Saku Yanagawa.
Based in both Chicago and Tokyo, he was named Japan's Comedian of the Year in 2017 and has performed at Zanies and the Laugh Factory. Yanagawa has also done shows at all 16 of Japan's English stand-up clubs while on tour and has made audiences laugh the world over in Kenya, Rwanda and Uganda.
The evening is split into two parts — an approximately 1.5-hour walking tour of Asakusa, followed by some good old stand-up.
Robot Restaurant show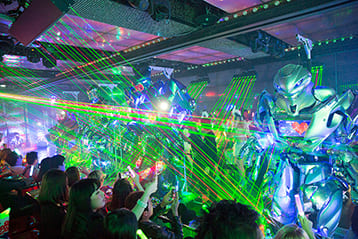 This now-iconic show in Shinjuku's Kabukicho district is a lot. A lot of lights, a lot of talented performers and a lot to look at overall. It embodies the chaotic energy of a tweet that began as a simple "what if" question about Japan whose replies gleefully went rogue.
Not that that's a bad thing. The "10-million-dollar robot cabaret" is in its own dimension of entertainment, complete with a lounge radiating serious "Las Vegas, but in space" vibes that attendees can acclimate in after showing their e-tickets to staff up to an hour before the main attraction starts.
Bentos can be ordered in advance while drinks and assorted snacks are available between acts.
Drinks at a penguin bar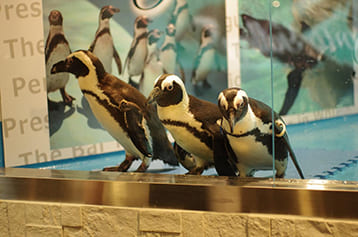 While tuxedoed penguins won't be serving sake per se, patrons may get a chance to mingle with four of them at a bar in Ikebukuro.
An elevated alternative to the well-trodden cat cafe, patrons can select from three plans offering various combinations of drinks, Japanese finger food and seasonal dishes; of note is the premium course that incorporates a mini cooking lesson where guests will have a chance to prepare a dish.
A pool and enclosure comprise a portion of the bar, allowing for ample photo opportunities during the meal (Please note that flash photography is prohibited). There are also one or two daily sessions where visitors will have a chance to feed the penguins.
Private Toyosu market tour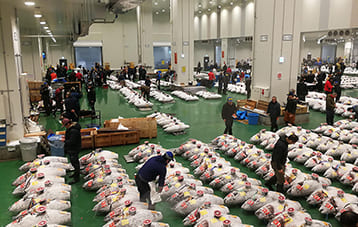 The era of Tsukiji may be over, but travelers can still take part in the high-intensity morning auctions and an enlightening tour of the historical seafood market's new Toyosu location.
A guide armed with local knowledge of the area, customs and traditions of the trade, as well as the seafood itself helps make this experience an insightful one regardless of whether it's one's first visit to Japan or fifth.
Breakfast at the top-tier Daiwa-zushi restaurant is an additional option to the auction and tour. Those who want to see the auction up close from the viewing deck should also take note that they will need to enter an advance lottery for a spot.
Tours are open to groups of up to 15 people.
Shibuya scramble in kimono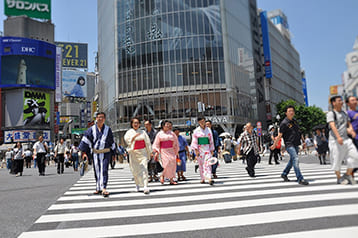 Whether it's a quick snap or a precisely directed shot, taking a photo at the scramble crossing has evolved into something of a Tokyo must if Instagram's location tag is anything to go by.
For those who are iffy on the athleisure and want a more cultural experience, a kimono rental and photo shoot in Shibuya is the answer. Packages are offered year-round and the studio provides all clothing and accessories for the fitting. The selection may also vary by season — lightweight yukata in warmer months and long-sleeved furisode during the colder ones.
However, staff are happy to help participants create a custom look. Combining modern and antique patterns is encouraged.
Intro to Japanese cuisine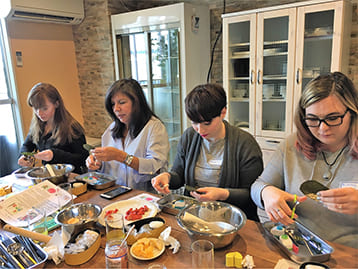 Legends tell of visitors who eat ramen every day they're in Japan, something twistedly impressive in its own right, but there's a wider world of cuisine that's just as delicious and far healthier.
In this unconventional experience, a local host offers a cozy lesson on putting together a meal inspired by the season. The class will cover how to make dashi, an integral part of many dishes, as well as three to four Japanese recipes. Nikujaga (simmered meat and potatoes), chawanmushi (savory egg custard) and okonomiyaki (savory Japanese pancake) are among the possibilities.
Class sizes typically range from two to six individuals. An optional tour to shop for fresh ingredients is also held before the lesson.