OSAKA TOURISM
EXPLORE THE CULTURE, VIBRANCY OF THE CITY
Osaka, sometimes nicknamed the "downtown" of Japan, has much to offer. Visitors can expect even more things to do and see in 2021 when upcoming international events highlight the city's hospitality and vibrant culture.
Various English-language guided tours and activities are available to help visitors become better acquainted with the city's charms. Transportation is also becoming more convenient thanks to a public transport pass designed specifically for visitors.
---
Deep Experience Osaka tours
International visitors are always welcome in Osaka. The website Deep Experience Osaka provides ample proof. The multilanguage website offers 70 to 80 Osaka-based tours and activities ranging from nature-based, cultural or gastronomic experiences to sports, fitness and entertainment. Tours are led in English.
The Minoh Nature Hiking Tour is a three-hour excursion in the hilly northern area of Osaka, available for ¥6,680 per person. Participants visit Minoh Falls; an insect museum showcasing various rare critters found both in Japan and abroad; Ryuanji temple, which has a history spanning over 1,300 years; and a vintage coffee shop surrounded by greenery as part of the tour.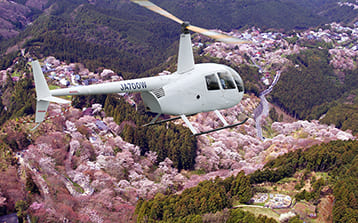 For a panoramic and dynamic view of Osaka from the sky, enjoy a helicopter tour. There are nine plans altogether, including five pre-arranged and four charter courses offered both day and night. For day courses and charter tours by request, typically available from the end of March to the beginning of April, enjoy pale pink clusters of cherry blossoms from the sky.
Prices range from ¥18,700 to ¥77,000 per helicopter that can accommodate up to three passengers. Flight durations run from four to 20 minutes.
To enjoy a more close-up view of cherry blossoms, partake in the 90-minute cruise tour, Sake Tasting Cruise with Grilled Snacks. The area near Hachiken-yahama Pier and the streets along the Okawa River will be filled with cherry blossoms during their time of bloom.
Participants can sample three different kinds of sake and enjoy grilling and eating dried seafood such as eel, squid, sea bream, octopus and firefly squid, all from the open-air rustic Ofune Camome boat. The fee is ¥4,800 per person, with a sake refill available for ¥500.
Joining a SUP (stand-up paddleboarding) tour is another way to enjoy cherry blossoms from the water. The Walk on the Water SUP tours are made easy for beginners and fun for small groups. The SUP board used in the tours can accommodate up to six people including an instructor.
Participants can choose from three courses, 30-, 60- and 90-minute sessions for ¥3,300, ¥6,600 and ¥9,900, respectively. Fees include rental equipment, instruction and insurance.
URL: https://www.deep-exp.com/en/osaka
---
Osaka Amazing Pass
Traveling on public transport is one of the best ways to get to know a place. The Osaka Amazing Pass helps tourists get around in Osaka for a reasonable price. This one-day or two-day transportation pass allows unlimited use of major buses, subways and trains, mostly within metropolitan Osaka. The pass also offers free admission coupons to around 50 tourist spots, as well as benefits for around 30 facilities and 80 shops and restaurants. A one-day pass costs ¥2,700 and a two-day pass costs ¥3,600.
The Osaka Convention and Tourism Bureau is planning to launch a three-day ticket in the near future that will come with traveler's insurance for the increased safety and security of inbound tourists.
URL: https://www.osp.osaka-info.jp/en/
---
Gastronomic city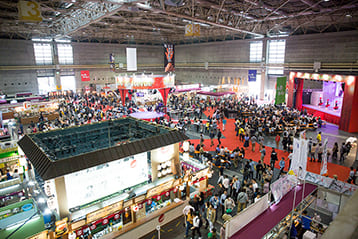 Osaka offers many gastronomic experiences and has long been known as the "nation's kitchen." In 2019 it hosted a series of events and invited six guest chefs from around the world with support from the Japan branch of Relais and Chateaux, an international association of hotels and restaurants.
This year, Osaka will continue to promote its local cuisine, as well as Japanese food culture, at various international events, including Expo 2020 to be hosted by Dubai in the United Arab Emirates starting in October.
In the spring of 2021, the 10th Osaka Food Expo 2021 will take place under the theme "Eat, Laugh, Live." The event, showcasing Osaka's food culture, as well as a diverse selection of foods from across Japan and abroad, has been held in Osaka every four years since 1985.
The expo is one of the largest exhibitions of its kind in Japan, hosting approximately 600 exhibitors and welcoming more than 600,000 visitors over about 10 days. Applications are now open for a briefing for prospective exhibitors to be held on April 20 this year.
---
World Masters Games 2021 Kansai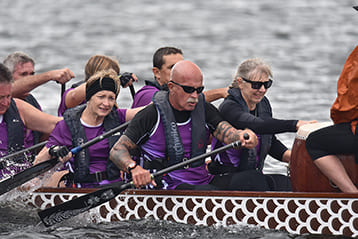 Another major international event to be held in Osaka and its surrounding region in 2021 is the World Masters Games 2021 Kansai. First held in 1985 in Toronto, Canada, the event is currently held every four years. It is an international sports festival and competition that allows anyone 30 years of age or older to participate.
Of 59 disciplines, five will be held in venues in Osaka Prefecture, with rugby in the city of Higashiosaka, football and futsal in the city of Sakai, BMX cycling in the city of Kishiwada and open water swimming in the city of Sennan. The closing ceremony will also be held in Osaka at Osaka-Jo Hall on May 30, 2021.
The entry for participating in the games opened on Feb. 1 and applications will be accepted until Feb. 28, 2021. However, those who are interested in participating in any of the sports are encouraged to register as early as possible because applications are accepted on a first-come, first-served basis.