YOUR JAPAN 2020
NATIONWIDE CAMPAIGN RICH IN OPPORTUNITIES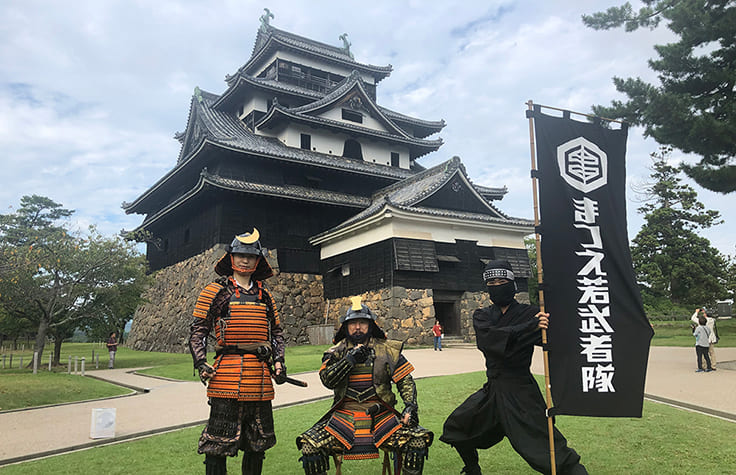 The Japan National Tourism Organization has launched the "Your Japan 2020" campaign (https://www.japan.travel/2020/en/), offering discounts to unique tourist attractions to encourage non-Japanese to visit in 2020.
The campaign was launched to boost inbound tourism over the government's concerns that foreign tourists may shun Japan during the non-Olympic and Paralympic periods of 2020 to avoid crowds, said Tadashi Kaneko, executive vice president of the JNTO.
The thought is that people believe the host country of the Games will be crowded throughout the year and choose not to visit outside of the official dates of the event while the host country still sees an extremely high peak in the number of inbound tourists during the Games.
"Your Japan 2020 is a campaign designed to show the world that Japan will not be so crowded during the non-Olympic and Paralympic periods, especially in remote areas," Kaneko said.
The campaign offers many enticing deals for tourists. For example, free or discounted domestic flight tickets are available on the campaign website (https://www.japan.travel/2020/en/campaigns/041/, https://www.japan.travel/2020/en/campaigns/040/). As many as 100,000 free seats will be given away to people who simply join the JAL Mileage program. Details of various other deals can be found on the websites.
Visitors can use the money saved on flights for various castle tours. At Ehime Prefecture's Ozu Castle, the Castle Stay (https://www.japan.travel/2020/en/campaigns/027/, https://www.vmg.co.jp/en/news/ozu-castle-stay/) will let guests stay in the castle to get a taste of the lives of Edo Period (1603 to 1868) lords. The castle will only take 30 groups of guests for this luxurious package in 2020 and the campaign is available in spring and fall only. Each party of two to six people will pay more than ¥1 million a night, a fee that includes a variety of entertainment that was enjoyed by the lords of the time, an extravagant dinner and a dip in the castle's bath with stunning views, among other offerings.
The Castle Town Hotel in Ozu, offers a more affordable option, giving guests a chance to experience local life.
For Shimane Prefecture's Matsue Castle, which was designated a National Treasure in 2015, discounts on bus between Hiroshima and Matsue stations (https://www.visit-matsue.com/) and admission are available. (https://www.japan.travel/2020/en/campaigns/008/)
Actors dressed as ninja and samurai can be found walking the castle premises on weekends. (https://ameblo.jp/matsue-wakamusya-tai/)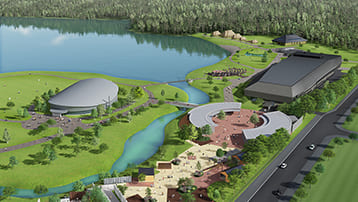 For travelers interested in the history of Japan's indigenous people, the Upopoy (National Ainu Museum and Park https://www.japan.travel/2020/en/campaigns/001/) is a national center of various exhibits of goods, documents and information regarding the Ainu of Hokkaido Prefecture.
The Upopoy, which will open April 24 on the banks of Lake Poroto in Shiraoi, Hokkaido, is named after the Ainu word for "singing together."
Additionally, the JNTO is collaborating with the Ministry of Agriculture, Forestry and Fisheries on the "Savor Japan" project (https://www.japan.travel/2020/en/campaigns/026/, https://savorjp.info/) as part of "Your Japan 2020."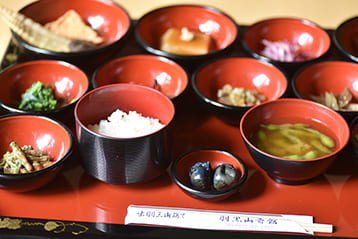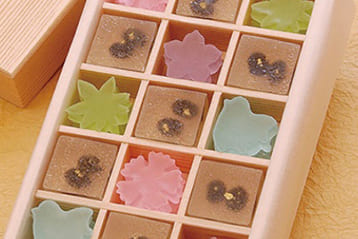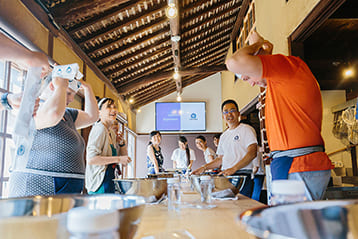 The project includes sushi-making courses and many other activities at special discounts and deals.
There is also "Japan Shopping Festival 2020" (https://www.japan.travel/2020/en/campaigns/038/) that offers many excellent shopping-related deals until the end of February 2021. Shoppers who post their shopping experiences on social media can receive discounts and gifts from more than 1,000 shops throughout Japan, including locally designed, limited edition Hello Kitty goods.
Tourists can also enjoy a stamp rally, which sees participants collect stamps at anime-related locations where real-world locations are featured in fictional works; fans often refer to them as sanctuaries. Those who collect all the stamps can receive gifts.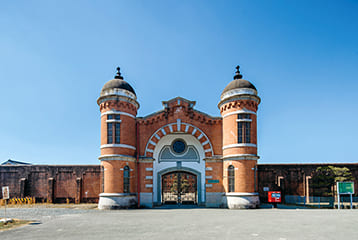 In a rather rare experience, tourists can take a tour of the former Nara Prison (https://www.japan.travel/2020/en/campaigns/029/), known among architecture fans for its Romanesque style beauty. The former prison will be renovated into a hotel next year, and thus this is the last chance to see as it stands now. The tour is scheduled to be open until November.