CRAFTS Ⅰ
DIVERSE TRADES ADDED TO RICH CULTURE LIST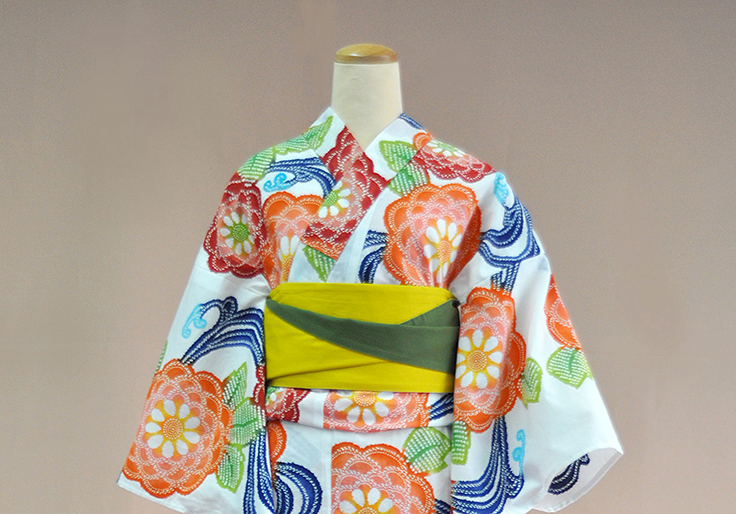 Running the gamut from everyday attire to vibrant visual art, Japan's traditional crafts are steeped in a rich cultural heritage.
Among Japan's more than 1,000 traditional crafts are those that receive special designation for their cultural significance by the Ministry of Economy, Trade and Industry (METI). In November, three new traditional crafts — Gyoda tabi socks; Edo oshi-e embossed fabric pictures; and Naniwa honzome hand-dyeing — joined the ranks of METI's 235 designated traditional crafts.
METI's designated crafts are determined based on several criteria. Those up for consideration must be primarily crafted by hand with techniques that have at least 100 years of history, and materials must have remained unchanged for 100 years. METI also emphasizes the importance of regional culture, requiring the production of designated crafts to be somewhat established in one particular area. Reflecting the diversity of Japanese artistry and regional customs, these new additions build upon the legacy of Japanese craftsmanship.
---
Gyoda tabi socks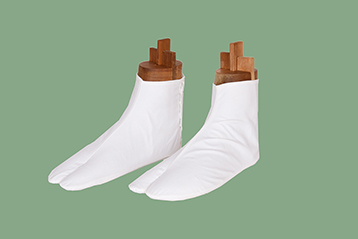 Gyoda tabi socks — traditional Japanese two-toed socks — derive their name from the city of Gyoda, Saitama Prefecture, where they have been a specialty since the middle of the Edo Period (1603 to 1868). Situated between – rivers — the Tonegawa and the Arakawa — Gyoda and its peripheries are blessed with sandy soil and abundant supplies of water, ideal conditions for growing cotton in the summer. With the introduction of sewing machines at the dawn of the 20th century, mass production of Gyoda tabi socks turned Gyoda into Japan's top producer of socks. A staple of traditional Japanese clothing, these socks enjoy a rich tradition that endures to this day.
---
Edo oshi-e embossed fabric pictures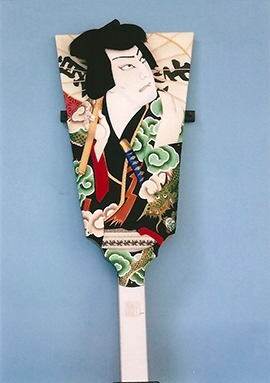 As its name suggests, Edo oshi-e embossed fabric pictures emerged during the Edo Period and have since developed into a longstanding tradition. Oshi-e pressed pictures are created with fabrics and paper that are glued together to produce a three-dimensional effect. Taking great influence from kabuki theater, oshi-e craftsman originally depicted popular kabuki actors in elegant, rich costume.
Oshi-e's inextricable connection to kabuki derives from the area in which it emerged, Asakusa, where the three largest kabuki theater companies performed during the Edo Period. This area is also the setting of Toshinoichi, a sprawling market active since the Edo Period, and held at the end of every year, specializing in New Year's supplies and materials. Although producers of oshi-e originally resided in this area, many of them relocated to prefectures surrounding Tokyo following the devastation of the Great Kanto Earthquake in 1923. The craft has evolved since the Edo Period, now being applied to a variety of goods, including hagoita (wooden paddles), portraits, folding screens and fans.
---
Naniwa honzome hand-dyeing
Representing Osaka craftsmanship is Naniwa honzome hand-dyeing, a unique dyeing method that originated in the area. This dyeing technique was firstly used in the mass production of patterned, cotton washcloths in the Meiji Era (1868 to 1912), but is now applied to a variety of goods, ranging from yukata (lightweight summer kimono) to parasols and Hawaiian shirts and coasters.
A mold-based dyeing style, Naniwa honzome hand-dyeing employs various colors, which are blurred with a technique known as bokashi. This produces a finished look that features fine textures. The technique gained prominence for its ability to embellish yukata with delicate patterns and vibrant colors, making it a popular craft to this day.
---
Aoyama Square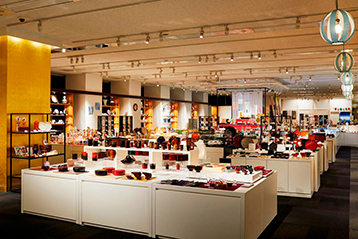 Those interested in learning more about the rich cultural heritage of Japanese craftsmanship should make their way to Aoyama Square in Tokyo's Minato Ward, where visitors can encounter more than 6,000 traditional crafts from across Japan. From April 3 to 16, the three newly designated traditional crafts — Gyoda tabi socks; Edo oshi-e embossed fabric pictures; and Naniwa honzome hand-dyeing — will also be on display.
Aoyama Square hosts workshops on a wide array of art forms, including textiles, potteries, metal-working and lacquerware, where participants learn traditional techniques directly from master artisans. Of course, Aoyama Square also sells a variety of goods, and it periodically holds special exhibitions where artisans discuss their work and answer questions. Whether an artisan or someone with a passing interest in Japanese craftsmanship, Aoyama Square should be a top destination for those who wish to learn more about the world of Japanese craftsmanship.