OSAKA TOURISM
Osaka: Japan's melting pot of LGBTQ culture, sports and good eats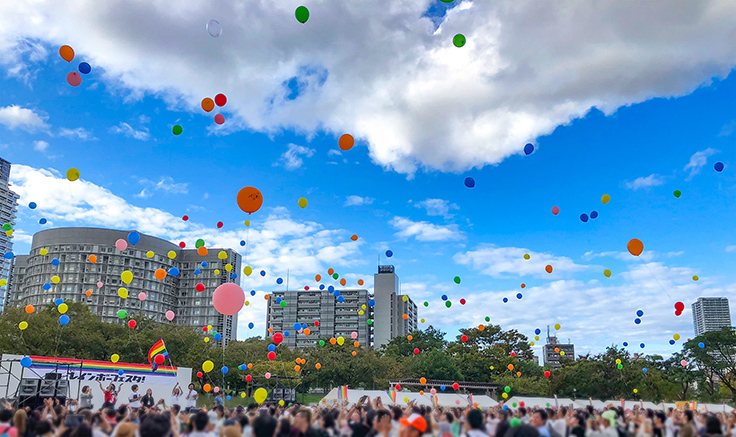 As Osaka continues to welcome visitors from around the world, the city is particularly proud of three defining characteristics. Day or night, the city's 24-hour attractions, a cultural hub in western Japan and its pursuit of diversity are all facets of its ever-growing charm.
---
LGBTQ Tourism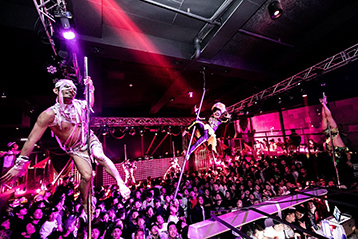 As part of its efforts to bring diversity to tourism, the Osaka Convention and Tourism Bureau (OCTB) has been providing information, services and support for LGBTQ travelers since 2017.

It is also a member of the International LGBTQ+ Travel Association (IGLTA), a global network of LGBTQ-welcoming tourism businesses. OCTB hopes to host the IGLTA Annual Global Convention in Osaka in the near future, one of the most comprehensive events in the LGBTQ tourism sector that gathers between 500 to 700 members from approximately 50 countries. Next year's host city is Milan.

OCTB also launched the website Visit Gay Osaka in February to serve as a portal for those who are looking for bars, restaurants and events that welcome a diverse mix of people irrespective of gender or sex. There are more than 100 gay bars in Osaka, many of which are located in the Doyama district in the northern part of the city. The website offers information on some of the bars as well.

Throughout the year, OCTB actively participates in events that support the LGBTQ community and raises awareness for diversity, including sharing information about the Rainbow Festa! and welcoming events for gay cruises at Osaka Port.

The festival and its pride parade are outdoor events bringing together LGBTQ individuals and allies while advocating for and highlighting rights, acceptance, achievements and pride. As a travel bureau representing Osaka, OCTB aims to make traveling enjoyable, comfortable and stress-free for LGBTQ people.

URL: https://visitgayosaka.com/
---
Gastronomic experiences
Although Osaka is typically known for its variety of casual dining and reasonably priced fare such as takoyaki (octopus dumplings) and okonomiyaki (savory pancakes), there is much more that the city can offer in the realm of gastronomic experiences.

Osaka has historically been referred to as the "nation's kitchen," where a variety of food items gather from across the country mainly due to its geographical advantage as an important point of traffic. Thanks to a bounty of fresh and beloved ingredients gathered from around Japan, many traditional high-end ryōtei restaurants and kappo (Japanese cuisine) spaces continue to call the city home, attracting domestic and international foodies alike.

In mid-October, OCTB collaborated with Relais & Chateaux, a global gastronomy network of more than 570 members of the restaurant industry from 66 countries, to organize "Osaka: Delicious Journeys 2019," a series of gastronomic events in the city that consisted of a study tour, seminar and dinner showcasing ingredients and delicacies made in Osaka. Five renowned chefs from Hong Kong, South Korea, France, the U.S. and Argentina were invited to participate.

OCTB will make further promotional efforts in the field of food and restaurants in preparation for the International Food Expo to be held in Osaka in 2021, and the world expo in 2025.
---
Rugby Top League in Japan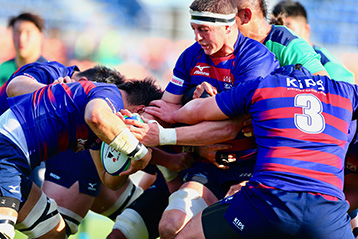 For those who missed the Rugby World Cup games or are hankering for more, the city has many opportunities to watch rugby games throughout the winter months.

There are two professional rugby teams in Osaka — the NTT Docomo Osaka Red Hurricanes and the Kintetsu Liners. The Red Hurricanes are slated to play the first game in the Top League on Jan. 12 in Hanazono Rugby Stadium; stadiums throughout the prefecture are scheduled to host seven of 10 matches. Wimpie van der Walt, a well-known flanker who was part of team Japan during the Rugby World Cup, is part of the Red Hurricanes.

The Kintetsu Liners of the Top Challenge League played their first game of this winter season on Nov. 17 at Osaka's Yanmar Stadium Nagai. Four out of the Kintetsu Liner's seven games will take place in Osaka.

Luke Thompson, a lock and flanker of the Kintetsu Liners who was also part of team Japan's final season, has also announced that he plans to retire after this season.

URL: http://docomo-rugby.jp/
https://www.kintetsu-g-hd.co.jp/liners/
---
Transportation perks
The Osaka Amazing Pass helps visitors get around Osaka easily and affordably with a lot of privileges that allow free or discounted admission to many tourist spots in the city.

Tourists can ride the Osaka Metro subway, with unlimited access to some private railways and buses, with this pass for one or two days, depending on the type chosen.

About 40 facilities can be entered free of charge, and more than 90 facilities, restaurants and shops offer discounts, gifts and special deals for pass holders.

The one-day pass is ¥2,700 and the two-day pass is ¥3,600. They are sold at subway stations, tourist information centers, major hotels and stations of private railways in Osaka.

The top three facilities in terms of the number of visitors in 2018 where the pass can be used to enter were the castle keep of Osaka Castle, Hep Five Ferris Wheel and Kuchu Teien Observatory in the Umeda Sky Building.

In April, the Osaka Amazing App was launched to create an easier and more convenient visitor experience. After downloading the app, users not only have the option of receiving discounts and special offers at various attractions and shops, but it also functions as a tool to map out optimal transportation routes for travel plans in Osaka for those bent on creating the perfect travel itinerary.

A paper brochure and coupons are also available for visitors who prefer to do things the old-fashioned way.

URL: https://www.osp.osaka-info.jp/en/