FUN AND USEFUL FINDS
CREATIVE, FUN ITEMS TO REMEMBER JAPAN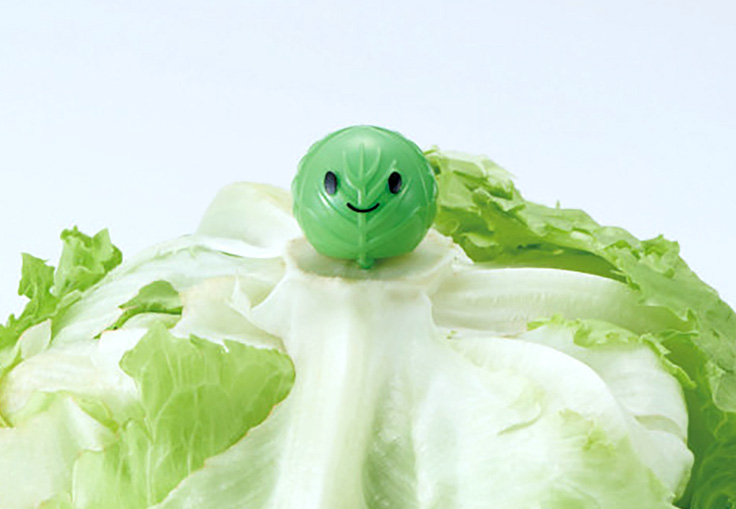 Permanent residents and tourists alike ultimately want the same things from their stay in Japan. They want to see something uniquely Japanese, experience the country's creative and quirky side and maybe get their hands on an original souvenir for their friends and family back home. As it so happens, you can find all of those things at Tokyu Hands. The nationwide department store chain has grown considerably since its DIY days and today offers everything from kitchenware to stationery, cosmetics and travel accessories, including unique, handy goods that you won't be able to find anywhere else that make life a little bit more fun. Here are four such products to look out for during a visit to Tokyu Hands:
---
Vegista Vege-Syaki Chan (2-Piece Set)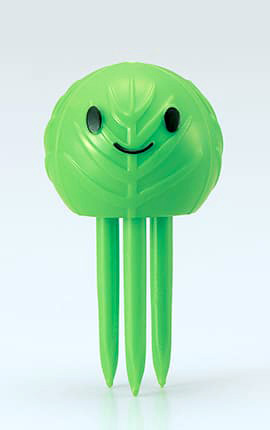 Price: ¥638 (including tax)
Manufacturer: Cogit
Description: What at first glance looks like a cute cartoon cabbage squid is actually a revolutionary new way of keeping vegetables like lettuce, cabbage or broccoli fresh for longer. Simply stick the accessory's three prongs into the core or stalk of any leafy green, bag it, and refrigerate it to slow down the plant's growth and stop it from wilting away for a week or more. With the Vege-Syaki, anyone can now expect crunchy, fresh vegetables (not to mention an adorable smiling face) waiting for them whenever they open the fridge.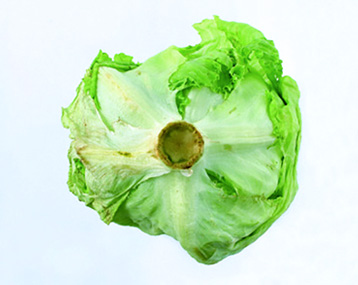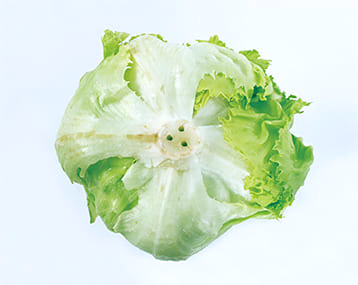 ---
Wearable Memo
Price: ¥1,320 (including tax)
Manufacturer: WEMO
Description: Never again be caught suddenly needing something to write on. The Wearable Memo silicon band is worn around the wrist and used to write notes on using any oil-based ballpoint pen. When the note no longer serves a purpose or the wearer wants to write something new on it, the old writing can be erased with fingers or an eraser. The product is completely waterproof and will keep the notes from smudging or fading even underwater. With many colors to choose from, the Wearable Memo can be coordinated with any outfit, and will help with remembering things.

---
Mokumoku Q Smoker LCQS-S-02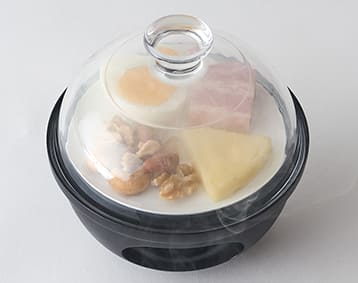 Price: ¥3,278 (including tax)
Manufacturer: Doshisha
Description: Thanks to its compact size, this portable household smoker brings the rich, delicious taste of smoked food straight to the family table. The appliance uses solid fuel to heat up wood chips (sample sakura cherry chips are included with purchase) and circulates the resulting smoke to cook everything from meats to cheeses that rest on a lava cooking stone, bringing out their natural, savory flavors. Combined with the pleasant smells of the aromatic smoke, the Mokumoku Q Smoker is an appliance that can be enjoyed with more than just one sense.
---
GI-AIR Inflatable Neck Pillow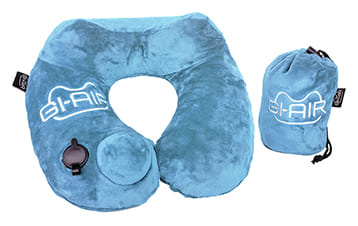 Price: ¥3,055 (including tax)
Manufacturer: GI-AIR
Description: A good neck pillow has saved many travelers over the years, but the one from GI-AIR adds to the experience by taking away the need to blow air into it. With its convenient built-in pump system, all it takes is a few seconds of squeezing to be able to sit back, relax, and maybe enjoy a few precious hours of sleep on a bus, train or plane. This is helped in no small part by the removable — and washable — outer cover, which is made from soft and comfortable microvelvet.