JAPAN CULTURAL EXPO
EXPO PUTS TRADITIONAL ARTS ON CENTER STAGE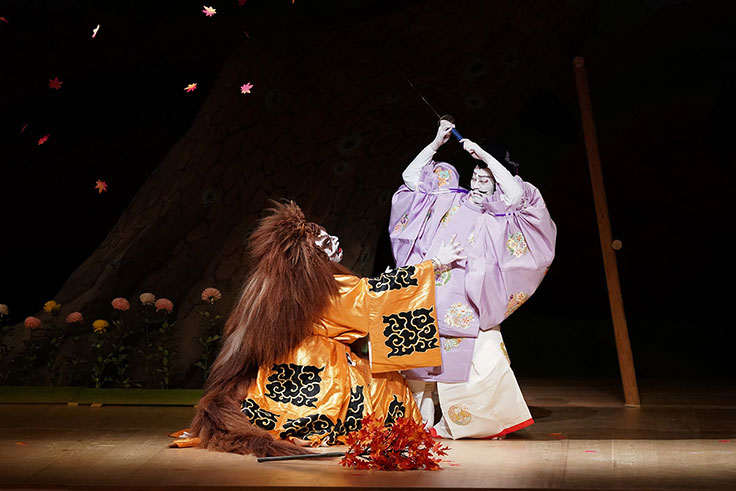 At the National Theatre in Tokyo, as Japanese and foreign audience members look on, kabuki actor Nakamura Mantaro introduces dozens of musical instruments used in kabuki performances and what their sounds symbolize.
"For example, when the big drum o-daiko is played, it symbolizes 'wild wind deep in the mountain,'" he said while a heavy and ominous drumbeat roared in the theater.
He also touched upon the techniques used by onnagata, the male actors who play female characters. Since kabuki is only performed by male actors, those who take on female roles need to pose or act like women, such as by effecting sloping shoulders and walking with a pigeon-toed gait. Maintaining such feminine mannerisms during performances requires a lot of work to master, but it makes a big difference in the play.
Mantaro's lecture was the first part of the Japan Cultural Expo's Discover Kabuki program ahead of the live performance of "Momijigari" ("Maple Viewing") on July 27. The story is based on the legend of the Heian Period (794 to 1185) warrior Taira no Koremochi, who is said to have defeated a demon on Mount Togakushi.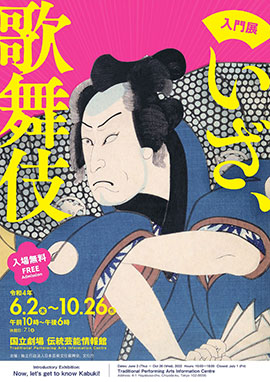 For kabuki beginners and others who feel traditional Japanese arts are hard to understand, attending this kind of event is a good way to start the journey into the world of Japanese arts and culture.
But this was just one example of the numerous programs scheduled for 2022 under the Japan Cultural Expo, an initiative led by the Cultural Affairs Agency and the Japan Arts Council. The expo was first launched in March 2019, aiming to encourage people to discover the charm of Japanese culture, including exhibitions, performing arts and art festivals, beyond the 2020 Tokyo Olympic and Paralympic Games.
In the past three years, more than 1,000 cultural projects were implemented. Under the expo, content is divided into eight categories spanning subjects such as fine art; cultural treasures; performing arts; media arts; music, literary arts; food and nature; daily life; and design and fashion.
Though the COVID-19 pandemic has led to the canceling or postponing of some of the events and programs in the past few years, officials are hopeful that many events and exhibitions will return to Japan's art scene and attract foreign visitors.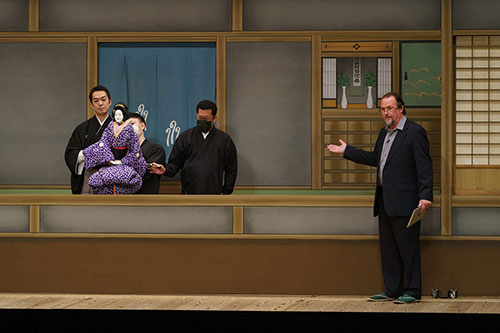 Nakamura Baishi, who played the demon of Mount Togakushi, told reporters in May that one of the highlights of "Momijigari" in the Discover Kabuki program is a dance with many elaborate movements performed by Princess Sarashina, who later transforms herself into the demon.
"Especially in the first half of the piece, there are many intricate movements using two fans, and almost all of the techniques used with fans are included. In that sense, I think it is a dance for kabuki actors," he said.
This high point in kabuki appears to have resonated well with the foreign audience.
"It was magnificent. The most interesting part was the dance. Going from graceful princess into something more sinister. You could see from her movement," Rahma Almira, a 36-year-old Indonesian student at the National Graduate Institute for Policy Studies, said after the performance.
Along with a free audio guide in English or Japanese, English subtitles are shown on a screen in the theater to help the audience follow the story. Booklets about the performances are also available in English, Chinese, Korean, Spanish and French.
"Everything from the audio guidance to the screen showing English translations was helpful for us, and the introduction part where a lady (narrator) explained in English was also good," said Ananda Putri, 27, another Indonesian student.
For those who are keen to dive into Japan's traditional drama and dance performances, there will also be the "Discover Noh and Kyogen" and "Discover Bunraku" programs, which are scheduled in October and December.
Noh involves music, dance and drama originating in the 14th century, and developed together with kyogen, which are comical pieces performed during interludes of the main noh performance. In the noh and kyogen program, a commentator will provide information on the two art forms prior to the performance of the kyogen piece "Suminuri" ("Black Crocodile Tears") and the noh play "Shoki" ("'Shoki' the Ghost").
Bunraku, which began around 1600, synchronizes narrative recitation, shamisen (three-stringed lute) music and puppetry in performance. Program details are to be announced.
Other must-see events this year include "Tokyo National Museum: Its History and National Treasures" to be held at Tokyo National Museum from Oct. 18 through Dec. 11. In celebration of the museum's 150th anniversary, this exhibition will comprehensively introduce the museum through its masterpieces and historical records, including all 89 National Treasures, including Kano Eitoku's 1590 painting "Cypress Trees" and a haniwa tomb sculpture from the sixth century. Some 150 artworks and other objects will be exhibited.
Plans for art festivals are also underway in various regions, such as the Sanriku International Art Festival in Iwate and Aomori prefectures, which will start in September, while the Yambaru Art Festival 2022-2023 featuring the unique environment and culture of Yambaru (the northern part of Okinawa) will kick off in mid-January.
More information on upcoming events can be found on the Japan Cultural Expo's website.
In addition to these physical venues, the Japan Cultural Expo Virtual Platform was launched to offer online experiences of some of the exhibitions, performances, nature and art festivals through digital content such as video and virtual reality.
The government hopes to further promote Japanese arts and culture through 2025 under "Japan Cultural Expo 2.0," which would be in line with the 2025 World Expo in Osaka, scheduled to start in April 2025.

---
Some of the recommended events for Japan Cultural Expo 2022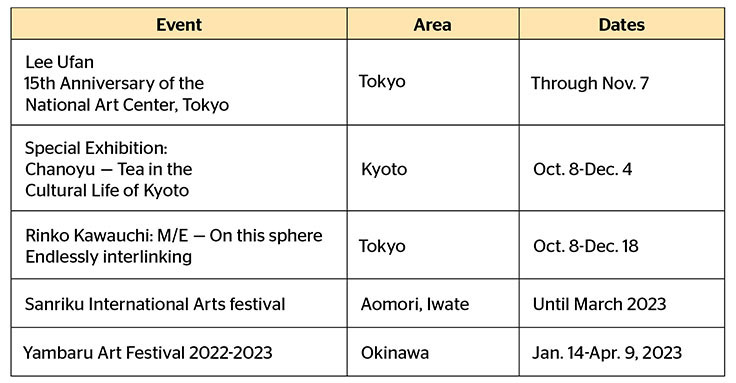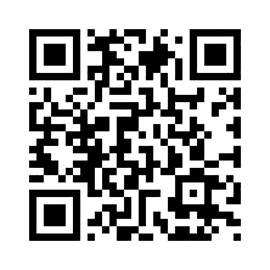 ---
① Roots & Arts Shiraoi 2022
Through Oct. 10, 2022
This "co-creation tourism project" aims to connect visitors to the culture and folklore rooted in the town of Shiraoi in southwestern Hokkaido, and to facilitate dialogue with the local population through exciting art projects that take inspiration from the world of nature.
As expected from a municipality whose name is said to come from the Ainu language, and which is also home to Upopoy (the National Ainu Museum and Park), Roots & Arts Shiraoi will be both a celebration of the natural beauty and history of Shiraoi as well as a great introduction to the culture of the Ainu, Japan's northern indigenous people.
Over a period of 39 days, visitors to Roots & Arts Shiraoi will get to enjoy such wonders as the "Arrow of Light," a dazzling light monument utilizing a powerful LED laser system installed in the decommissioned Ayoro Hana Lighthouse. There is also the "Horokenashi – Memories of the Land" project connecting Shiraoi's present and past through the creation of traditional clay masks made from soil from the Morino area.
Take part in Roots & Arts Shiraoi and 
discover firsthand why the town has adopted "multicultural coexistence" as its official slogan.

Venue: Shiraoi, Hokkaido
URL: https://www.shi-ra-oi.jp/en/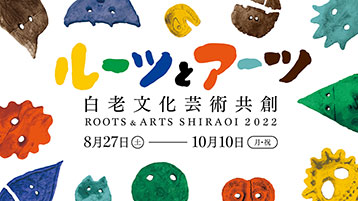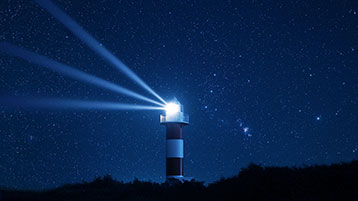 ---
② Kamigamo Shrine Kasagake Ritual
Oct. 16, 2022
This mounted archery ritual held at a Kyoto shrine with over 1,300 years of history is a re-creation of one of the ways the samurai practiced their skills with the bow and arrow.
There are three main types of Japanese mounted archery, with kasagake usually being the more practical one that's all about practicing precision at breakneck speeds. Though similar to the yabusame variety, the kasagake ritual at Kamigamo Shrine is the only instance of this archery style being performed as a ritual for honoring the gods. The history of this practice goes back 800 years. It's said that even the former Emperor Go-Toba (1180 to 1239) showed off his kasagake skills at the shrine.
The Oct. 16 performance of the Kamigamo Shrine Kasagake Ritual, during which archers will don traditional samurai outfits, will be livestreamed in both Japanese and English. Details can be found on the website below.

Venue: Kamigamo Shrine, Kyoto
URL: http://yabusame.or.jp/english/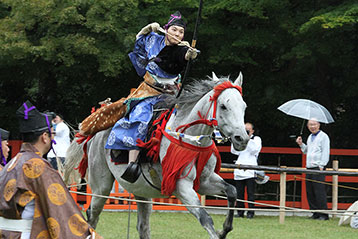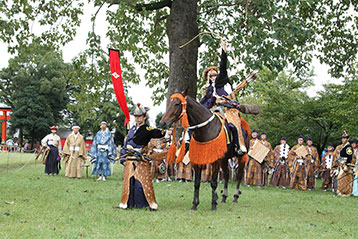 ---
③ Go for Kogei 2022 Hokuriku Crafts Festival
Through Oct. 23, 2022
For centuries, the Hokuriku region in northwestern Japan has been one of the hubs of the country's traditional arts and crafts. Go for Kogei, with kōgei meaning "crafts," is an annual event meant to bring people closer to this lesser-known cultural powerhouse of Japan.
During the event, gardens and other outdoor sites as well as temples and shrines in Toyama, Ishikawa, and Fukui prefectures will serve as venues for artists whose works promise to take guests on an emotional journey. The main exhibition titled "The Act of Making: Intersections of Region, Lifestyle, and Faith," will showcase the creations of 20 artists active both in Japan and abroad. The main focus of the event, besides introducing people to the history, culture and customs of Hokuriku, is to share the region's love for making things with one's hands. There is a kind of magic in shaping raw materials into a piece of art, and it can be discovered at Go for Kogei.
Main venues: Shokoji temple, Toyama Prefecture; Natadera temple, Ishikawa Prefecture; Otaki Shrine and Okamoto Shrine, Fukui Prefecture

URL: https://goforkogei.com/en/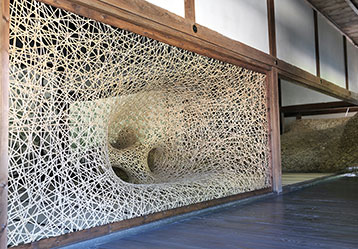 ---
④ Biwako Biennale 2022
Oct. 8 to Nov. 27, 2022
The Biwako Biennale this year will commemorate its 10th year of celebrating the beauty of contemporary art as well as Lake Biwa, the largest lake in Japan, and its surrounding area.
The event also serves as an opportunity to restore and repair historic buildings around the cities of Omihachiman and Hikone, some of which go as far back as the Edo Period (1603 to 1868), by turning them into venues for daring and exciting art installations. Exhibits on Oki Island, a rare landmass on Lake Biwa, will also provide an opportunity to celebrate the scenic landscapes of Shiga. In total, around 70 art groups have been invited to memorialize the prefecture's historic and cultural legacy.
The theme of Biwako Biennale 2022 is "Origin," referring to how everything on Earth is one because it all originates from the same source. That connectedness lies in the heart of every human alive, and perhaps the right piece of art will be able to bring it closer to the surface for the sake of world peace.

Venue: Omihachiman, Hikone, Shiga
URL: https://energyfield.org/biwakobiennale/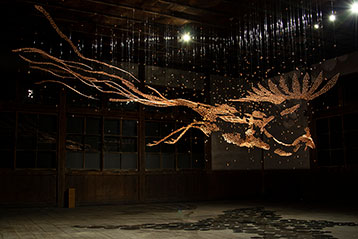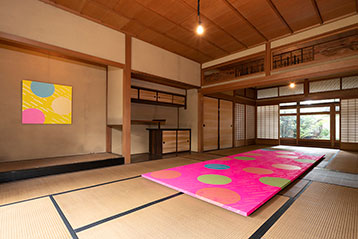 ---
⑤ 150th Anniversary Special Exhibition
Tokyo National Museum: Its History and National Treasures
Oct. 18 to Dec. 11, 2022
Founded in 1872 and currently housing 120,000 items, Tokyo National Museum hopes to honor its 150 years of existence by connecting the past and present and bringing people closer together through a planned showcase of 150 specially selected exhibits, including 89 National Treasures. The event will be divided into two parts. The first, titled "The National Treasures of Tokyo National Museum," will display the museum's most prized possessions on a scale that has never been attempted before. The exhibit will include calligraphy, lacquerware, paintings, swords and a tomb sculpture from the sixth century. The second part, "150 Years at Tokyo National Museum," will focus on the history of the museum itself and its mission to preserve the country's cultural heritage through archival footage, records and artwork.

Venue: Tokyo National Museum, Tokyo
URL: https://tohaku150th.jp/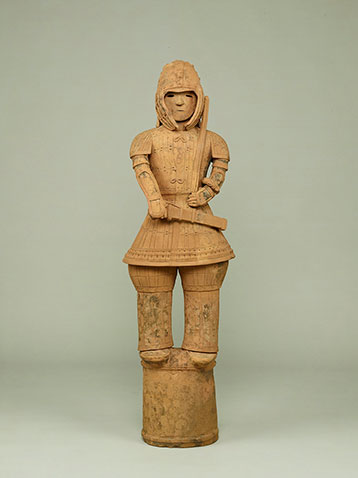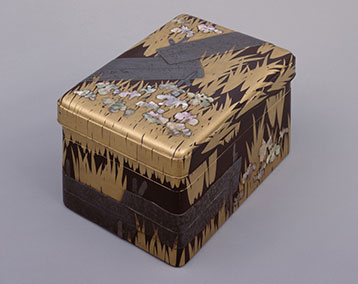 ---
⑥ Kogei Dining 2022: Art and Cultural Treasures
Nov. 22, 2022 (Fukuoka), March 4, 2023 (Hiroshima)
Japanese crafts are beautiful, breathtaking testaments to the immense skills of the master artisans behind them, making it easy to forget that many of them are also meant to be practical, everyday objects that will always feel incomplete unless someone actually uses them. The Kogei Dining program aims to address this issue and bring people closer to traditional Japanese culture by combining the country's functional art with unforgettable culinary experiences.
During Kogei Dining, participants will enjoy elaborate meals and drinks served on Japanese handicrafts, thereby allowing the wares to fulfill their purpose and become whole. The dining sessions will be accompanied by talks with Living National Treasure artisans keeping these traditional Japanese crafts alive. In addition, participants will be able to admire some of the artists' other works displayed with their commentary at three venues across three different prefectures. At the end of the culinary experience, participants will also be able to purchase some of the crafts they've been interacting with and introduce a physical piece of traditional Japanese culture into their everyday lives.

Venue: Restaurant Sagano, Fukuoka, and Uedaryu Wafudo, Hiroshima
URL: https://www.kogei-dining.com/en/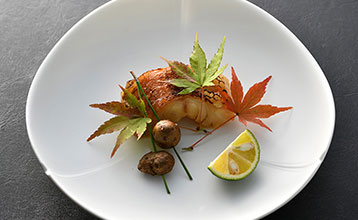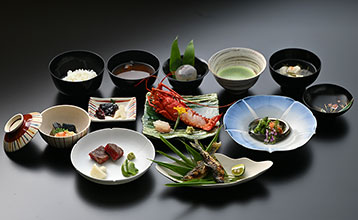 ---