NISEKO TOURISM
A WARM WELCOME AWAITS IN NISEKO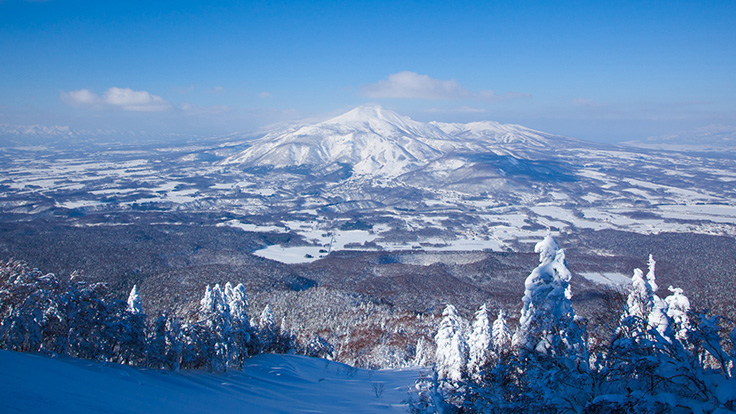 The town of Niseko, Hokkaido, has built a well-deserved reputation as one of Japan's premier locations for snow sports. There are four main ski resorts to choose from — Annupuri, Niseko Village, Grand Hirafu and Hanazono — and an abundance of top-quality powder snow averaging 15 to 18 meters per season. Niseko features a variety of accommodation styles to suit all tastes and budgets, along with a wide range of dining and shopping options, a vibrant nightlife and family-friendly activities. Moreover, in recent years a growing number of businesses are offering services in English, making Niseko the perfect destination for international visitors.
The past two years have been hard for everyone but the snow season is almost here and Niseko is eager to welcome you this winter. Here are some of the exciting new developments that await.
Ride in style at Hanazono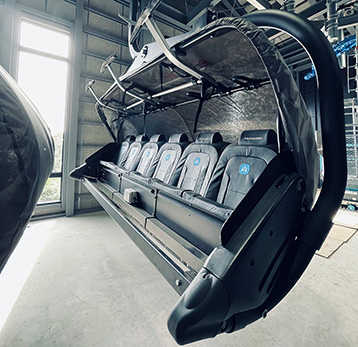 The Hanazono ski resort will unveil two new luxurious, state-of-the art chairlifts this December: the Hanazono Lift 1, a six-seat hooded detachable chairlift, and the 10-person Hanazono Symphony Gondola. These new lifts will provide Hanazono's guests with an unparalleled experience in terms of comfort, speed and convenience, as well as panoramic views of the Hanazono area in their journey up the mountain. Both lifts have been designed by French firm POMA, a leader in elegant and sustainable transport solutions for the world's top ski resorts, and feature reduced levels of noise and improved energy efficiency.
Niseko Shootout connects the world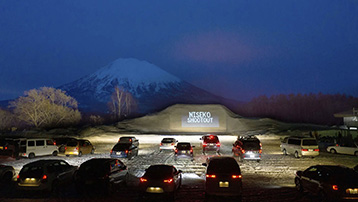 The annual Niseko Shootout Short Film Festival is an opportunity for travel and adventure fans to chronicle and showcase their experiences. Despite logistical challenges during the 2020-2021 season due to the pandemic, the third annual festival was successfully projected on a 10 x 8 meter screen made of snow for local viewers, and broadcast live on YouTube for international audiences last March. Selected from among 20 entries, 2021's winning film was "What's Your Name in Japan" by Julien Mazard, a director, photographer and outdoor enthusiast from France. Niseko Shootout was a bright spot during a difficult time for the Niseko community and the organizers are looking forward to announcing details of the 2022 contest soon.
Even more to explore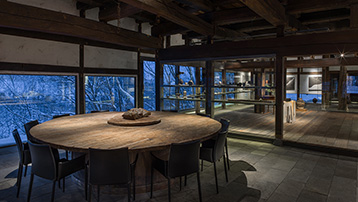 Originally from New Zealand, Paul Haggart is a long-time resident of Niseko and an independent tourism consultant. Although snow sports are undoubtedly the major draw card in winter, Haggart said this is just the beginning. "For me, Niseko is all about the magic of exploration and always has been. The depth and range of what is available for visitors to this region is astounding."
Somoza is an eclectic complex featuring a cafe, restaurant, traditional Japanese tearoom, gift shop, as well as galleries and art studios. It's the brainchild of Shouya Grigg, a British-born lover of Japanese culture and history. Somoza is housed in a traditional Japanese kominka (farm house), which Grigg transported from its original location some 700 km away in the Tohoku region and then lovingly reassembled and restored in Niseko. Somoza is slated to open new accommodations in January.
Near the Annupuri resort is Niseko Distillery Co., which opened in October and is operated by Hakkaisan Sake of Niigata. Drawing on Annapuri's high-quality water and locally sourced botanicals, this new venture aims to create signature blends of gin and whisky from Niseko. Tours of the facilities may be booked in advance online.
Outdoor fun for all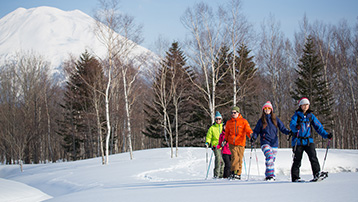 In addition to skiing and snowboarding, Niseko offers plenty of other activities for visitors to enjoy during winter. Snowshoeing is suitable for all ages and an ideal way to explore the area at your own pace while immersed in nature. Snowtubing is a family-friendly activity that is very popular with younger visitors — and the young at heart. Another great way to experience Niseko's winter charm is with an excursion on a snow raft, pulled by a snowmobile, while those who crave even more excitement can try own their hand at driving a snowmobile out into the backcountry with a professional guide.
With an ongoing commitment to the health of both visitors and residents and in line with guidance from national and regional authorities, the four main resorts have combined to create the "Niseko United" safety standards. Measures include asking all guests to wear face coverings, practice social distancing, encourage frequent hand-washing, daily monitoring of temperatures and promoting the use of cashless payment and the Health Ministry's COVID-19 Contact-Confirming Application.
Operating dates for Niseko resorts:
Annupuri
Dec. 4 to May 5
Night Ski: Dec. 18 to March 20 (until 7:30 p.m.)

Niseko Village
Dec. 3 to April 3
Night Ski: Dec. 18 to March 20 (until 7 p.m.)

Grand Hirafu
Dec. 4 to May 5
Night Ski: Dec. 18 to March 20 (until 7 p.m.)

Hanazono
Dec. 4 to April 3
Night Ski: Dec. 18 to March 20 (until 7 p.m.)

(Subject to change depending on weather conditions)