NISEKO TOURISM
RESORT AREA WARMLY WELCOMES EAGER SKIERS
Hokkaido's Niseko is well-known as one of the greatest ski areas in the world, and international visitors are set to return to this incredible resort once more.
The bulk of Niseko's clientele had long been foreign visitors, who lost access to the skiing and snowboarding mecca when the COVID-19 pandemic closed Japan's borders. Now that the country is once again open to tourists, Niseko is ready for international travelers to rediscover its gorgeous snowscapes and see that the area hasn't been idle in their absence.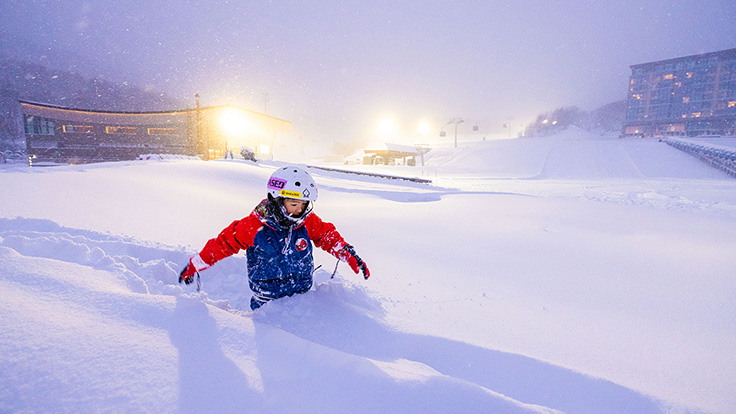 Last year, the Hanazono ski area completely overhauled its lift system by completing construction of the 10-seater Symphony Gondola, which sports leather seats and large windows through which visitors can admire the sights outside the cabin. The Symphony Gondola will also act as an access point to a newly added night ski run, the first one in Hanazono's history. Additionally, Hanazono has replaced its Hana 1 chairlift with a new heated lift that can accommodate six people at once.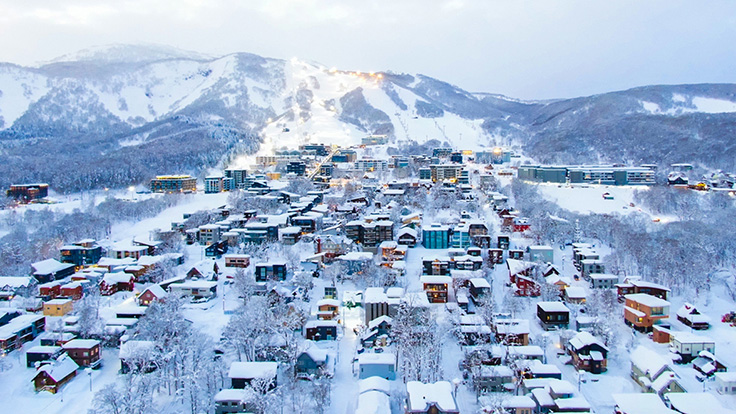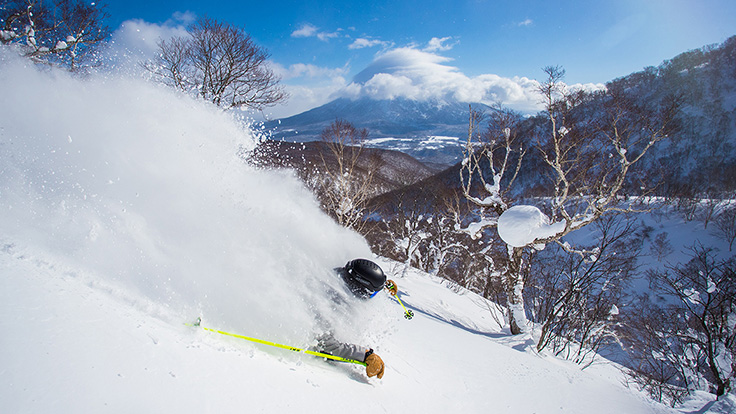 Other additions to Niseko include the Setsu Niseko luxury resort. After first opening its doors in the summer of 2022, the hotel is celebrating its first winter season, with grand opening and Christmas tree lighting ceremonies planned for Dec. 8. Flanked by the majestic Mount Yotei and Mount Annupuri, Setsu Niseko offers 190 luxury rooms and suites with an emphasis on outdoor, culinary and wellness experiences, making it a resort for all seasons.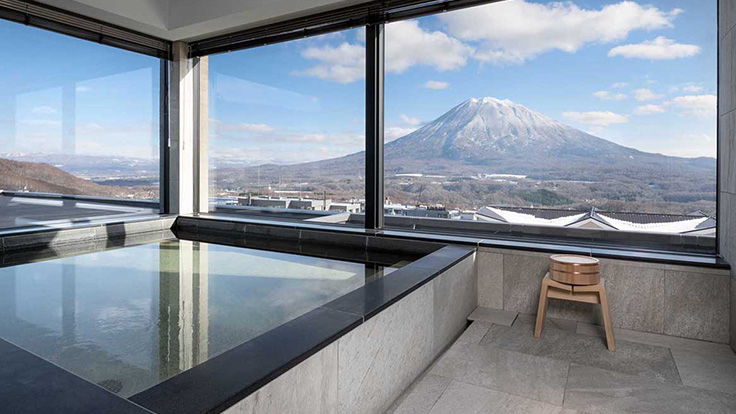 Also opening for its first winter will be Sansui Niseko, a five-star ski-in, ski-out destination for those looking for a boutique hotel experience. This includes an extensive wellness program featuring an onsen (hot spring), gym and spa, plus high-level dining provided by Sushi Shin by Miyakawa, the Niseko branch of Sushi Miyakawa in Sapporo — a restaurant boasting three Michelin stars. According to the developers, the vision for Sansui Niseko is to be "both modern and timeless," and the best way to experience that firsthand is by booking a room at the hotel.
The Niseko Tokyu Grand Hirafu ski resort will open its 2022-23 season mostly as it was before the pandemic, all while continuing large renovation and construction projects. For example, its Ace Quad Lift No. 2 (also known as Center 4) will operate as normal this year, but will be replaced in winter 2024 by a gondola system able to seat 10 passengers at once. The current cableway has served faithfully since 1985, accommodating skiers and snowboarders eager for a chance to catch fresh powder. The new gondola system will increase capacity by more than 50%, carrying 2,800 people per hour instead of 1,800.
Additionally, the new Grand Hirafu gondola will be equipped with bike racks to take spring and summer visitors up to bike trails. It's part of the Value up Niseko Road to 2030 project, which foresees the region becoming even more popular with the planned expansion of the Hokkaido Shinkansen by 2030.
When that time comes, the Hoshinoya Lodge Niseko should already be a local mainstay. A joint project between developer Zekkei and Hoshino Resorts, work on the luxury resort will be completed around fall of 2026. The planned 62 hotel units and residences will be built on the site of Yamada Onsen, Niseko's first hot spring facility, which originally opened in 1897. Honoring the historic location will be the hotel's rooftop hot spring pool sourced from the onsen below, allowing guests to relax while enjoying views of the surrounding mountainscape.
Niseko is an inspiring tale of a land that allowed itself to hope for the future when things seemed the bleakest, its new infrastructure symbolizing its resilience. Guests are welcome to experience it firsthand this winter.
---
Operating dates for Niseko resorts
Annupuri
Dec. 3 to April 2 (8:30-16:30)
April 3 to May 7 (9:00-16:00)
*Night ski: Dec. 17 to March 19 (16:30-19:30)
Niseko Village
Dec. 3 to March 19 (8:30-16:00)
March 20 to April 2 (8:30-16:30)
April 3 to April 9 (9:00-16:00)
*Night ski: Dec. 17 to March 19 (16:00-19:00)
Grand Hirafu
Dec. 3 to May 7 (8:30-16:30)
*Night ski: Dec. 17 to March 19 (16:30-19:00)
Hanazono
Dec. 3 to April 9 (8:30-16:30)
*Night ski: Dec. 17 to March 19 (16:30-19:00)
(Times subject to weather conditions)