CRAFTS
TRADITIONAL CRAFTS COMPLETE NEW YEAR'S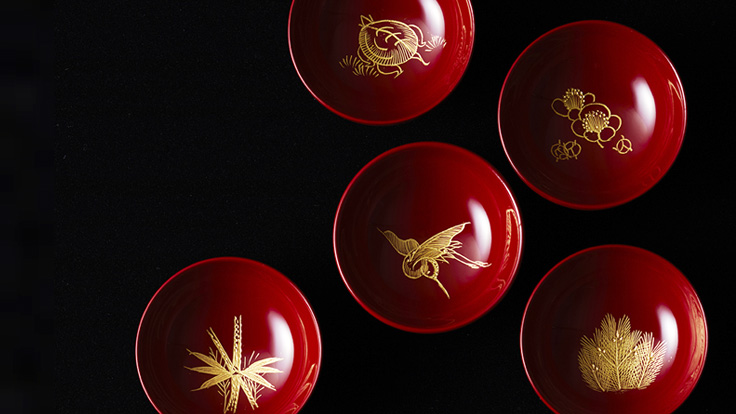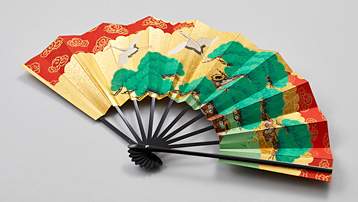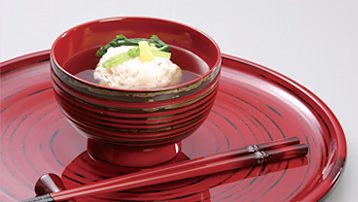 With New Year's being the most important holiday in Japan, many spend the last few days of the year preparing for the celebrations. Everyone wants this occasion to be special, but that will not happen without a certain amount of time, effort and planning.
First comes ōsōji. Just running a vacuum over the tatami and dusting off the bookshelves is not enough for this end-of-the-year deep clean. Sofas are lifted to sweep away the accumulated detritus of the last 12 months, refrigerators are cleansed of old condiments and forgotten leftovers, and scrub brushes are wielded like weapons of war against stubborn grime on tiles and sinks.
A sparkling home symbolizes the opportunity for a fresh start brought by the new year. It provides the perfect setting for sharing time with friends and family.
But a clean home is only the stage. The table still needs to be set, the alcove needs to be decorated and the family altar needs fresh flowers. Thankfully, centuries of tradition and devoted craftsmanship have produced an astonishing variety of elegant and festive items to complete the picture.
Many of these items are utensils intended for use during the all-important New Year's activity of eating. No matter the purpose, most utensils are brightly colored or accented with glittering gold.
Bowls lacquered a silky black for ozōni soup, ceramic or glass cups in vivid red or blue for spiced medicinal otoso sake, tiny porcelain chopstick holders in fanciful shapes and lucky motifs: these items may sit in the china cabinet all year long, too flashy or delicate for everyday use. That only makes them all the more special when they are brought out for use over the holidays.
Miso soup sipped out of a vermillion and gold lacquer bowl passed down three generations, or mochi glutinous rice cakes grasped in intricately carved chopsticks purchased on a honeymoon in Kyoto might not change the taste of food. Still, there can be no doubt having special utensils that are only used a few times a year enhances the experience.
Of course, not every piece of fine craftsmanship needs to be relegated to the shelf except for a few special occasions a year. Drinking one's morning tea out of an elegant cup or using a hand-crafted serving dish every dinner is its own form of pleasure. What makes New Year's items unique is often their color and design, which may feel too gaudy for regular use, though they fit the holiday mood perfectly.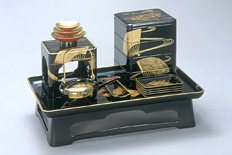 Items needed to start or complete a collection of traditional New Year's utensils can be found at Aoyama Square, a gallery and store specializing in fine Japanese craftwork in Tokyo's Minato Ward.
Works from around the country are on display and can be appreciated in the gallery or purchased to become part of one's personal collection. Treasured heirlooms that have been broken or damaged, such as chipped ceramic plates or cracked lacquer bowls, can also be brought in for repairs at regular "craftwork clinics."
The gallery's collection boasts more than 6,000 items of traditional craftwork, including textiles, pottery, wood and metalwork, washi paper, calligraphy brushes, dolls and more.
Nationwide, 235 places have been certified by the government as artisanal production centers of traditional crafts. At any given time, items from as many as 130 locations, from snowy Hokkaido to sunny Okinawa, can be found at Aoyama Square.
In addition to an extensive regular collection, the gallery hosts special exhibitions on various themes related to certain artisans, historical eras and lineages. There are also weekly events at which working artists are on hand to discuss, demonstrate and sometimes even teach their techniques. For more information, please check the website.